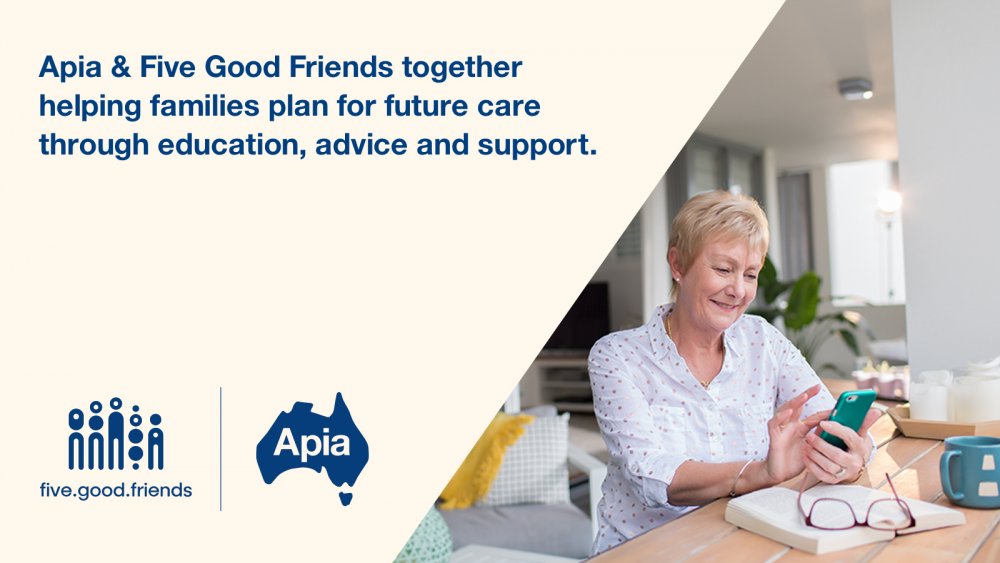 Are you an Apia customer that would like to learn more about in-home care or access to support services from Five Good Friends?
The uncertainty surrounding the coronavirus has been felt by all Australians, in particular older Australians and their families who have been adjusting to restrictions imposed to help keep our communities safe. If you could use some extra help during this time, for you or a loved one, help is at hand.
Apia is offering eligible customers the option of a complimentary wellbeing check and remote monitoring service through Five Good Friends to help give you peace of mind. Plus through our partnership with Apia, Five Good Friends is always available to help with free Care Advice.
Please fill in the form below and one of our qualified care specialists will be in touch shortly.
Apia and Five Good Friends are partnering to address challenges facing older Australians, providing information, education and choice that will empower people to stay in their own homes longer and live life at its best.
Watch our video to learn more about this friendship, and how it may help you or your loved ones.