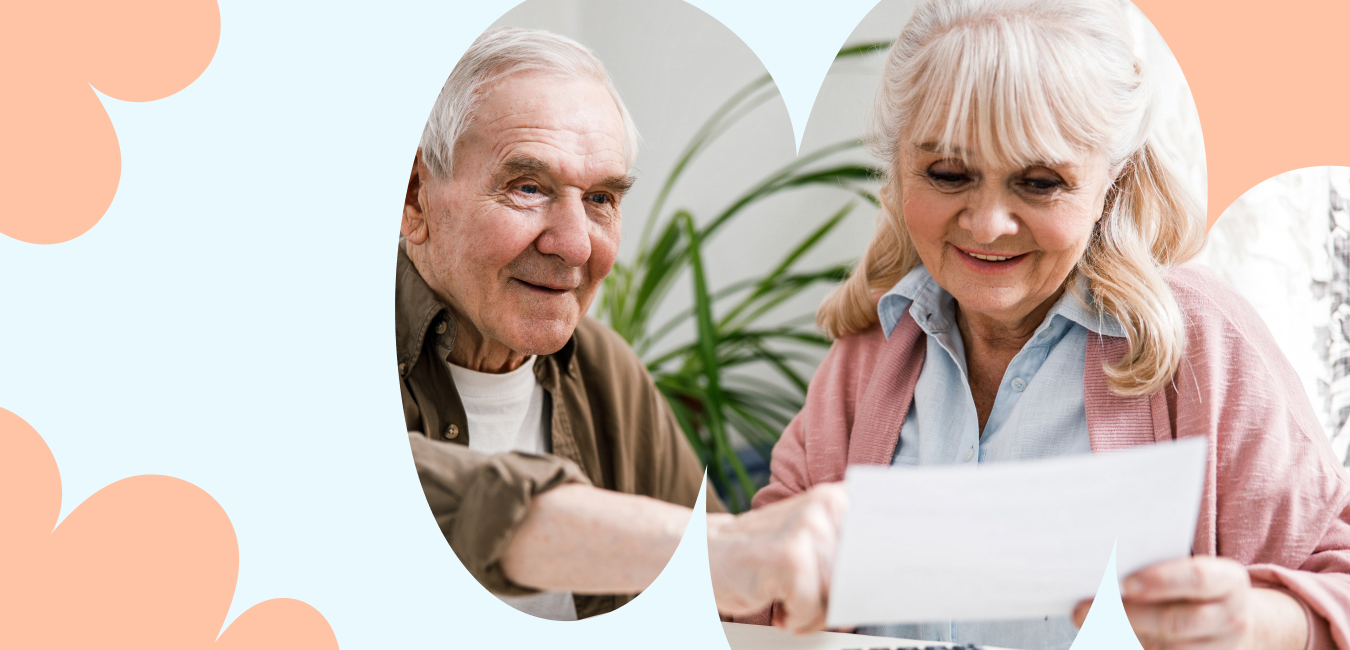 Understanding Home Care Package fees and costs
What you need to know about the cost of Home Care Packages
When you research Home Care Packages, it can be confusing to understand what you'll have to pay for. The Australian Government subsidises Home Care Packages but depending on your income, assets, circumstances and what provider you choose, you will need to pay a variety of fees.
Here we explain more about how your budget works and what Home Care Package fees you might have to pay.
What is your Home Care Package budget?
Your Home Care Package comprises the Australian Government subsidy (and supplements if you're eligible) and the fees and costs you might be asked to pay.
The subsidy you will receive depends on what level of care you've been approved for. The subsidy changes every year and the current government daily subsidy for each package (as of July 2023) is:
Level 1: $28.14
Level 2: $49.49
Level 3: $107.70
Level 4: $163.27
You can read more about government funding here.
You may also be eligible for supplements if you have specific care needs such as dementia, enteral feeding, or a need for continual oxygen therapy.
What Home Care Package costs and fees will you need to pay?
In addition to the Government subsidy, you will also have to contribute to your home care. You won't necessarily have to pay all these fees and charges. It will depend on what provider you choose and what your income circumstances are. These are some of the Home Care Package fees that you could be asked to pay.
Care management fee
The care management fee is what you pay for a provider to coordinate, design, and manage your care and services in your care plan. You will receive a Care Coordinator who will get to know you and choose the right Helper for you, roster those Helpers at appropriate times and coordinate any other supports you may need.
Every provider charges a different fee, and it's something you need to be aware of when you sign on. As an alternative, you could choose to self manage your package. This means you choose your own Helpers, and coordinate and design your schedule according to your needs.
Package management fee
Package management fees are different to care management fees. This fee is for managing your Home Care Package and includes things like preparing your monthly statements, managing your funds and compliance activities.
Basic daily fee
A basic daily fee is a fee that some providers charge. It's set up by the Government at a percentage of the single basic age pension and varies from 15.68% to 17.50% depending on your package level. This fee would need to be paid every day even if you don't receive services on that day.
Many providers, including Five Good Friends, don't charge the basic daily fee as part of our Home Care Package fees.
Income tested fee
The income tested fee is an extra contribution that some people will pay, depending on their income assessment. It's different for everyone and is based on what you earn, including your pension.
Full pensioners and people with an income up to $31,504.20 don't pay an income tested care fee. The income tested fee goes directly to your home care provider and goes straight onto your Home Care Package.
Read more about income tested fees.
Exit fee
Some providers charge exit fees if you choose to leave. This amount varies considerably and is something you should keep in mind when choosing your Home Care Package provider. Five Good Friends doesn't charge this fee.
Service hourly rate
Every provider charges different service hourly rates for their nursing, cleaning, and personal care services. Things that can affect the cost of these services include the level of expertise (particularly for nursing and respite staff) and whether there is weekend or evening surcharges.
Extra fees for third-party suppliers
If you choose to have a different supplier than what your provider offers, you can. However, depending on the provider you choose you may need to pay an extra surcharge for your home care provider to manage this.
For example, if you need something that your home care provider doesn't offer, such as allied health or other services, you may need to pay an extra fee for your provider to find and manage that service for you.
How do these fees work in a Home Care Package budget?
When you are looking for a Home Care Package provider, they will put together a budget for you which will include your subsidy, supplements and less any fees and costs you will have to pay. This will then give you a good idea of how much care you can expect to receive each week.
To give you a basic idea, on our care managed and self managed Home Care Package pricing pages, we estimate how much care you will receive for each package. This is based on our standard hourly carer rate from Monday to Friday. If you need more specialist help or after hours and weekend help, this may change.
My Aged Care has a comparison tool where you compare Home Care Package fees side by side with other providers. Understanding what fees and charges you will need to pay is an important consideration when choosing your home care provider.
If you'd like to better understand what fees and charges would apply in your situation, please get in touch with us at Five Good Friends on 1300 787 581.
Learn more: What can home care package fund be used for?