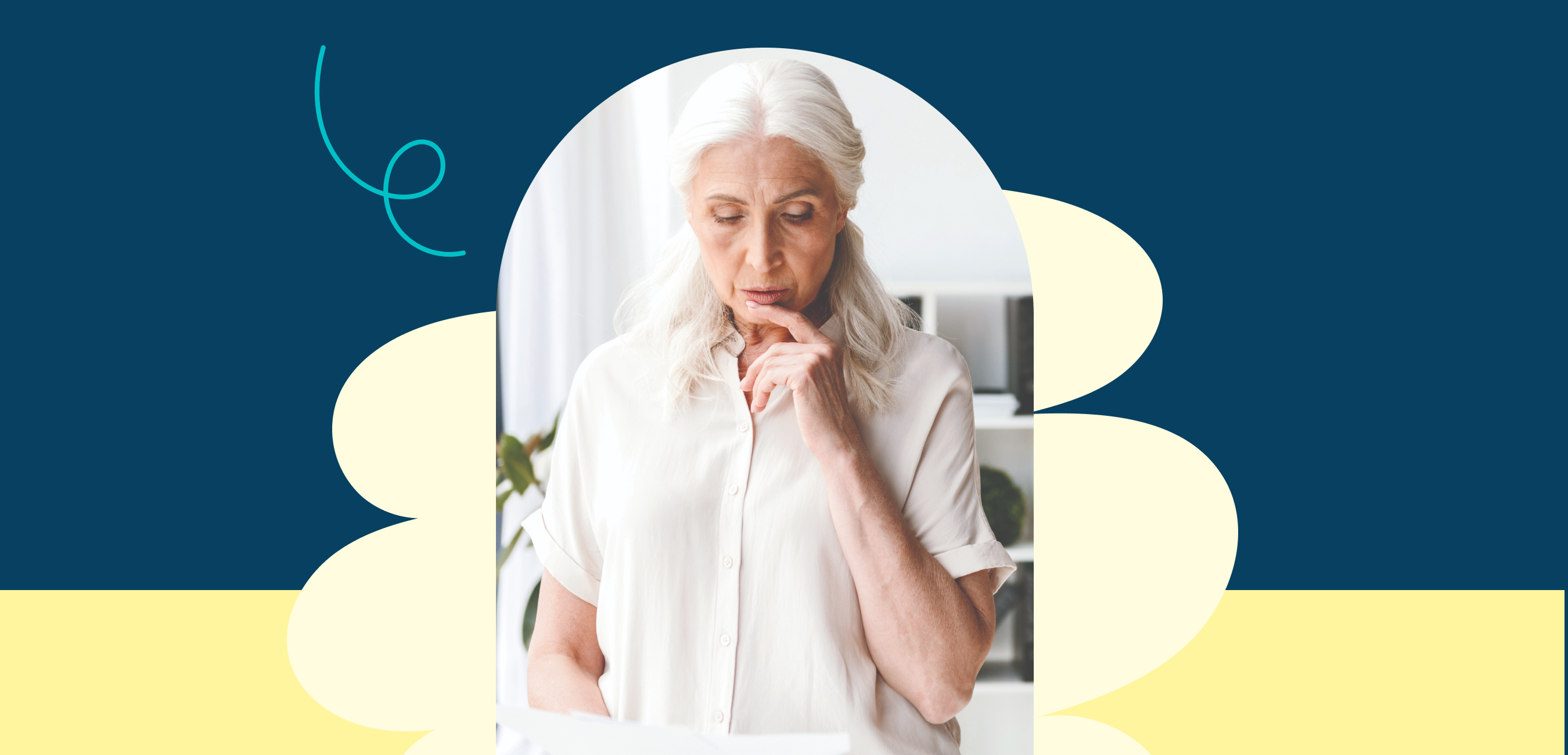 How to choose a home care package provider?
The questions you should ask a potential home care package provider
If you want to stay in your own home as you age, you're not alone. Most Australians prefer to 'age in place'.
To help you achieve this long term, you may need to get some extra help. Once you've applied for a Home Care package through My Aged Care, you need to start thinking about whom you want to provide that help. Our current home care system is a consumer-directed care model, which means you can decide who provides your services and how you receive them.
Here we look at what you should consider when researching a home care package provider and what questions you should ask them before signing on.
What do you need from your provider?
When you went through your assessment with My Aged Care, you would have talked about your health and lifestyle, any concerns you have and how you're going with completing daily activities.
Based on your current situation, you might need services including personal care like showering or toileting, cleaning or gardening help, allied services such as physiotherapy or occupational therapy, nursing help like wound or catheter care, companionship or transport services.
Create a list of what services you need your provider to offer. You might have other considerations, including a carer who speaks a language other than English or is familiar with your culture or religion.
Once you've got a clear picture of what you want from your home care package provider, it will be easier to compare providers.
Compare home care package providers
To compare providers, you can draw up your own table or go to the My Aged Care website and compare providers in your area.
Using these comparison tools, you could compare things like:
Pricing for each service, including nursing fees, personal care and domestic support.
Fees include basic daily fees, exit fees and package management fees.
Ratings and reviews of each home care provider.
What specialist services each provider can offer.
What culture, background and languages the provider can support.
You can also ensure that the providers you consider adhere to the Aged Care Quality Standards. You can check the 'non-compliance checker' on My Aged Care to make sure any home care package provider you're looking at is compliant with quality standards.
Get in touch with home care providers
Once you've got a shortlist of providers in your area, you should contact them to talk about the services you need. Set up a time for a meeting, either over the phone, on Zoom or in person.
When you have your meeting, you might like to prepare a list of questions. Some questions you might want to ask include:
Will I have a dedicated team to whom I can speak as required?
Can I choose the person who will provide me with care/support?
How do you choose the person who will care for me?
Will I see the same carers each day/week?
What happens if I don't like the person caring for me?
What qualifications do your carers have?
How often will my care plan be reviewed?
How are you different from other service providers?
Do you offer self-managed and care-managed services? What is the difference?
What are the costs involved?
What does a package budget look like?
Do you have any past or present sanctions, and how have they dealt with them?
Will you update me on unspent funds so I can spend my allocated budget each year?
You might bring a family member or carer with you to the meeting. They can help you ask questions, and you can also talk about ways you and the provider can include your family in your care plan.
Choose a home care package provider
When you are thinking about choosing a home care provider, it's vital that you consider every touch point. How did they make you feel in that initial conversation? Did you feel welcome? Was it easy to set up an appointment? Did you feel like they answered all your questions?
You will be in regular contact with your home care package provider, so it's essential that they make you feel welcome and supported at all times throughout your journey.
Once the government has approved you for a home care package, you can officially choose your provider and receive your Home Care Agreement. This legal document will explain what funds are available for your use and will break down the Government's contribution and your contribution (including the basic daily fee, income-tested fees and any other fees).
It's essential to ensure you fully understand this agreement before signing it. If you need some help, you can speak to a loved one or can find an independent advocate through the National Aged Care Advocacy Program.
Interested in learning more about home care? At Five Good Friends, we empower people to maintain a quality lifestyle on their terms. Get in touch with us to find out how we can help you navigate your options and take the stress out of managing your day-to-day care.
Learn more: What you need to know about the income tested fee