How it works.
I'm a NDIS participant and need support management.
How it works
Support management is where we can help you to coordinate and manage your supports and advocate on your behalf.
You will be taken care of by an expert care team who will assist with overseeing your care, matching you with the best Helpers, and ensuring that you're on track to achieving your goals.
Download our how-to guide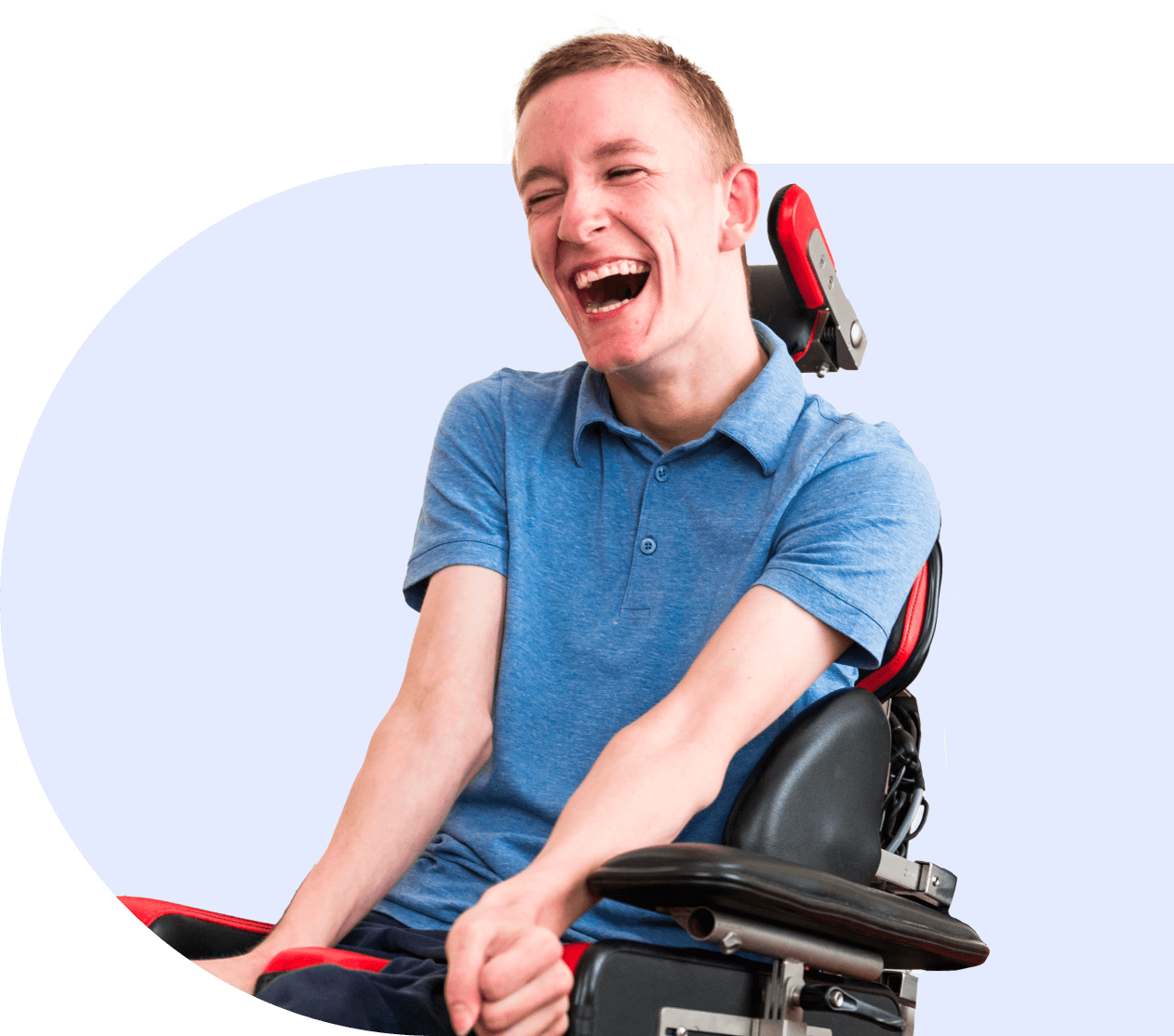 Achieve goals and outcomes
Engage our team's expertise to reduce the complexity of managing your care day-to-day. We'll remove the stress so you can focus on achieving your lifestyle goals. We can help you make the best decision about your supports and services according to your NDIS plan.
Get the most out of your NDIS plan with confidence
We can guide and support you to gain a better understanding of supports and services in your community so you can navigate your options with confidence. We'll help you get the most out of your NDIS plan for the best overall outcome within your budget.
We'll find Helpers that are a perfect match for you
We take the time to get to know you so we can find the best Helpers that match your criteria. We not only verify skills, training, and references - we look for people who are willing to go that extra mile to form a genuine connection. Continuity and consistency of care matters so we'll make sure you're receiving ongoing care from the same familiar faces.
Live well in your own home
Our experienced and verified care network can offer services to keep you living well and independently at home for as long as possible – including personal care, nursing services or allied health.
Access our network of 1000+ allied health professionals
We can connect you to our huge network of allied health professionals like physios, psychologists, speech pathologists, music therapists and more - whatever it is you need Australia-wide.
Only tell your story once
Get everyone on the same page with your digital help plan. We'll work with you on the development of your help plan that is easily accessed via the app and can be updated whenever you like. Your Helpers will always know what's important to you and how to best support you.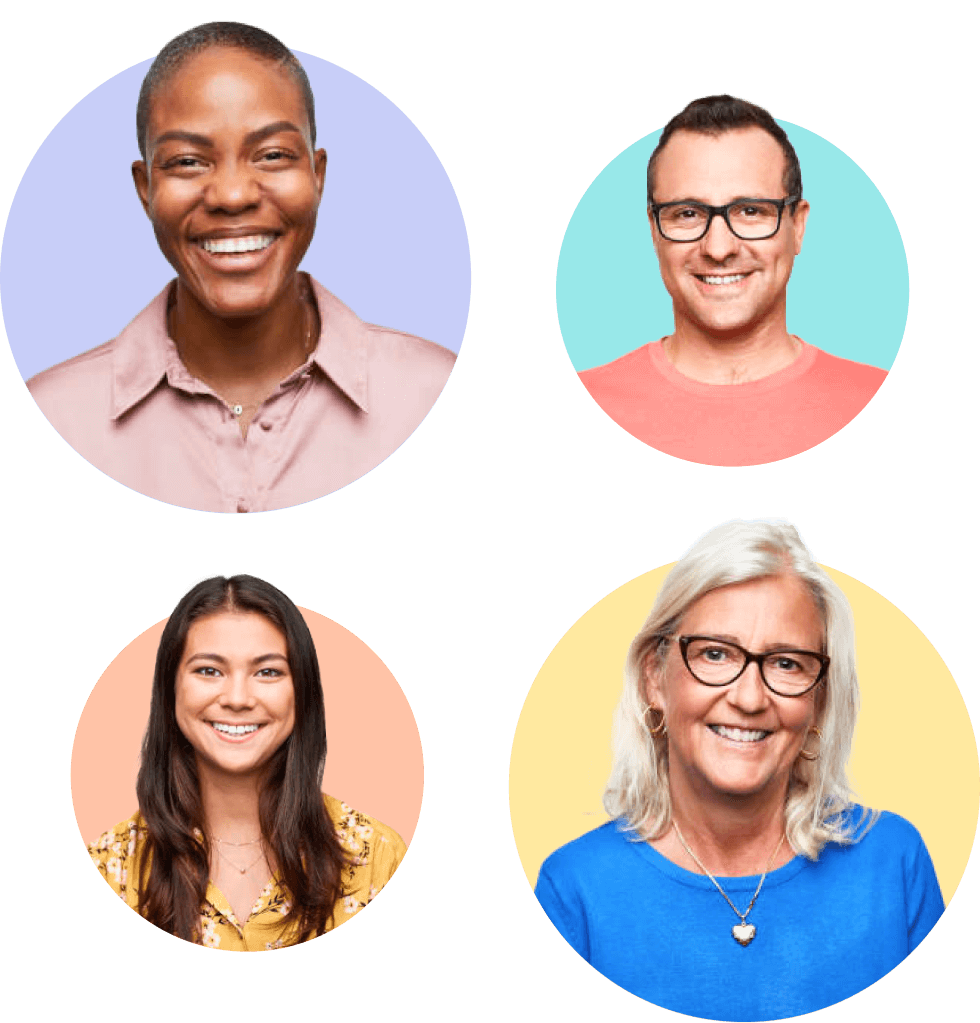 Your very own care team
It takes a committed care team working together to deliver truly exceptional care that's personalised for you.
•
Care Managers are here to ensure the care and help we provide is aligned to your goals and changing needs.
•
Community Nursing Consultants provide nursing help and support.
•
Helper Coordinators ensure you have the best Helpers matched to you providing the same consistent help and care day-in, day-out.
•
Helpers provide the day-to-day support and help around the home.
Proactive and preventative health outcomes
Lookout is our remote care monitoring technology to provide you that extra peace of mind.
It runs quietly in the background analysing check-out notes left by your Helpers and your approved care network to identify any risks or concerns. These observations raised by the software notify your care team so they can advise whether you need additional or proactive supports.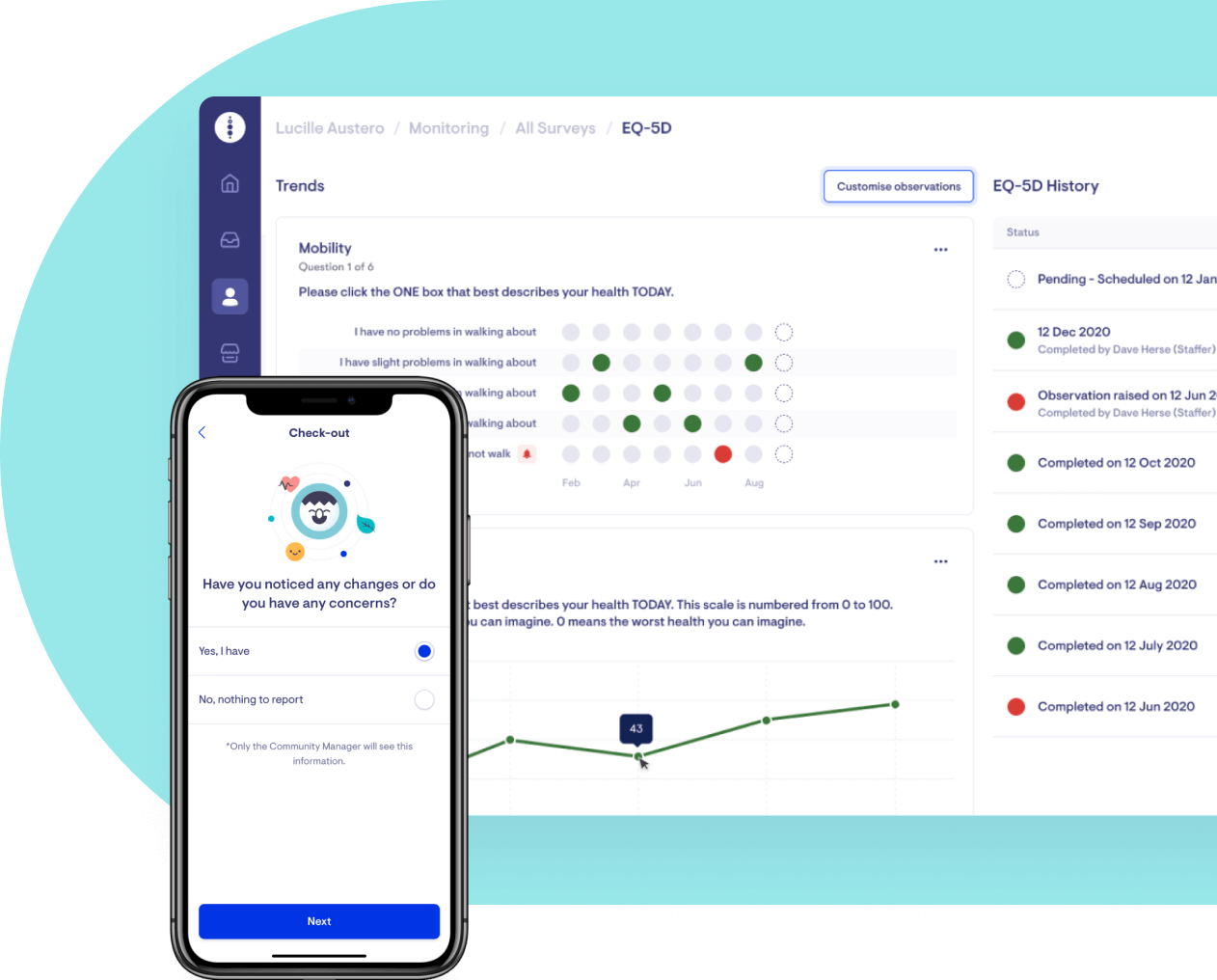 Sign up today
Be up and running in a matter of moments. Sign up today and start finding and connecting with Helpers immediately.
Begin today
See our pricing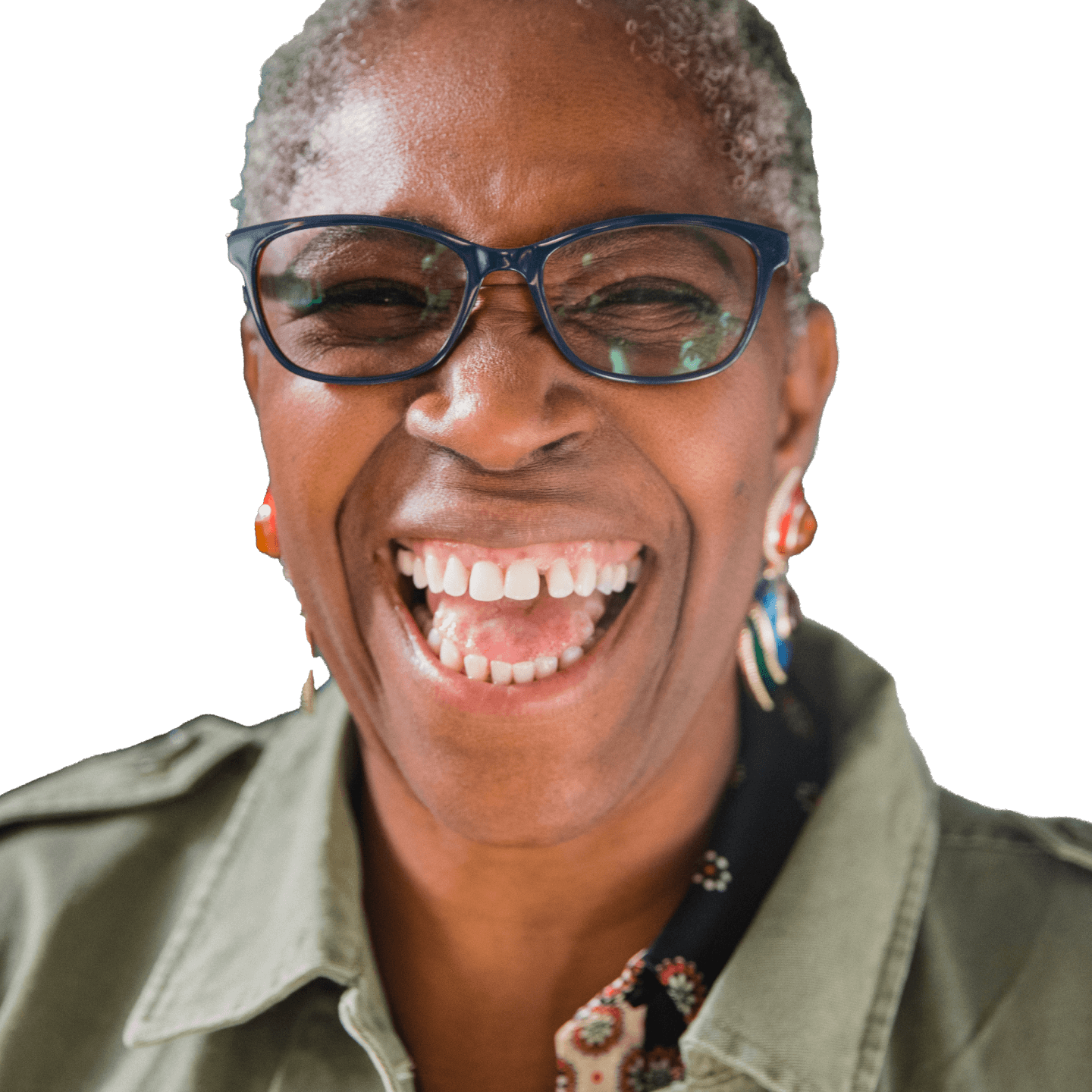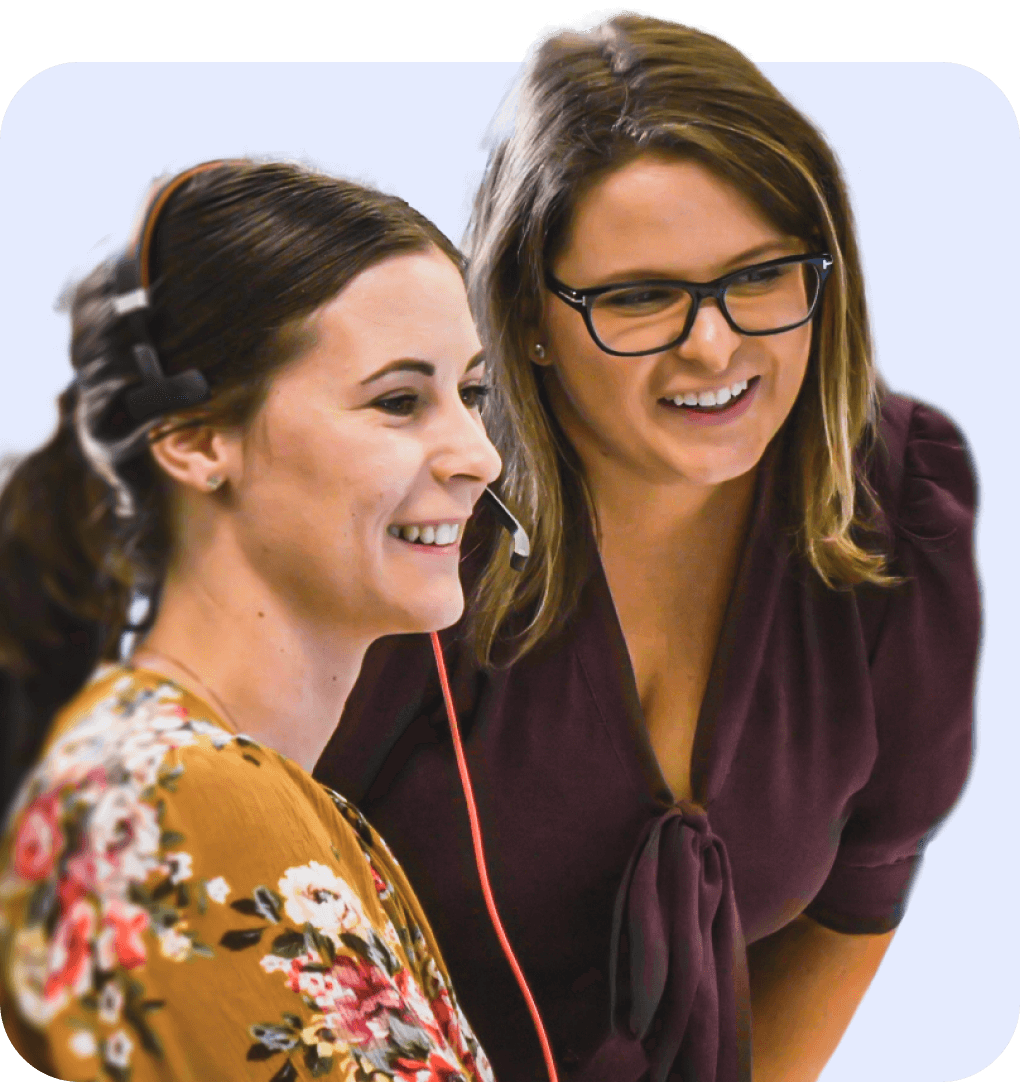 Do you need a support coordinator?
We have dedicated and experienced support coordinators who can work one-on-one with you to help implement supports so you can get the most out of your NDIS plan.
We can offer experienced support coordinators who will get to know you and your story to help tailor and implement supports for you, connect you with your community and advocate for you when your plan comes up for review.
We charge less so you get more
Our NDIS hourly rates are less than the NDIS cap rate that other providers may charge. This means you get a whole lot more from your core supports budget.
We charge less than the hourly NDIS cap rate meaning you can get more from your core supports budget while our Helpers get an industry-leading rate even after our platform fees. You can also choose to negotiate with your Helpers to agree upon a lower or higher rate for the services and supports you receive.
See our pricing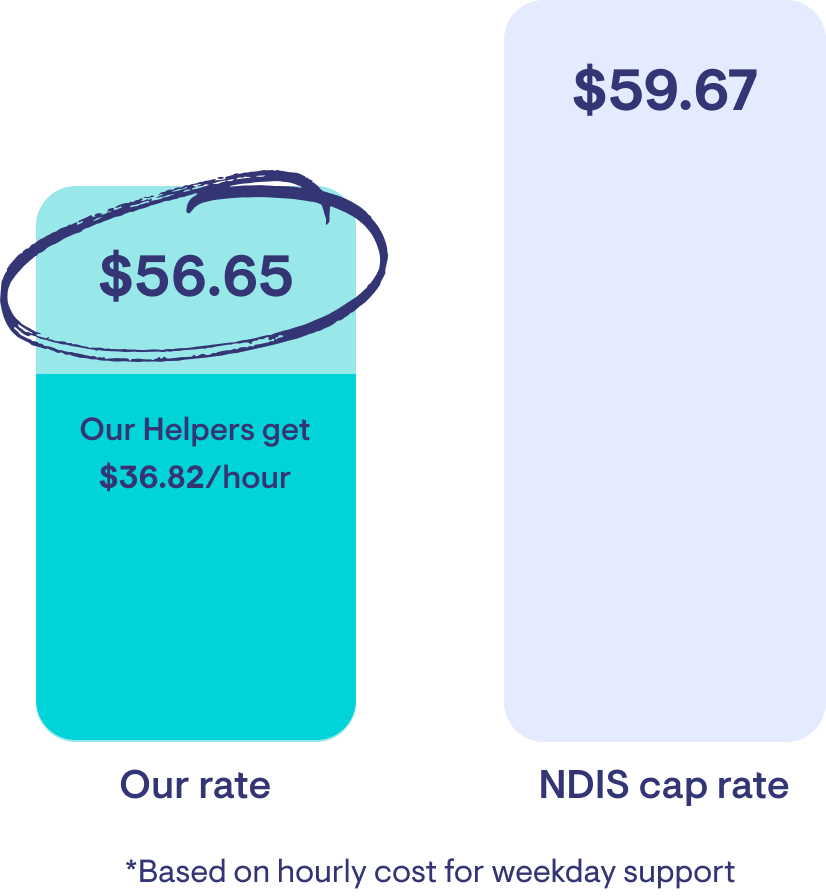 Access to community, social and recreational activities
$56.65
$62
$70
$92
$115
/hour
Assistance with self-care activities
$56.65
$62
$70
$92
$115
/hour
House or yard maintenance
Assistance with personal domestic activities
House cleaning and other household activities
Community nursing assessment
Assistance with Self-Care Activities - Night-Time Sleepover
Begin today
After receiving the services of Five Good Friends for about 3 years now, they have always lived up to my expectations and meet their own set ideals. Ross W.

South Australia

Five Good Friends have always provided the best levels of support for my elderly mother. The staff have always been unwaveringly professional and friendly in their approach. The Helpers have always been extremely caring and helpful. Craig H.

Western Australia

Staff are caring, friendly, and go out of their way to help their clients. The app keeps you up to date. Any requests made for services such as new equipment or a re-assessment of a client is acted upon promptly. Overall excellent service! Lorraine B.

Victoria

I have been extremely impressed with the whole process of setting up the care for my mother. I really like being able to contact the carers directly if needed. The app is a huge bonus also. Sharon R.

Queensland

Great helpers. Better value and more hours than other providers. Pleasant approach by staff in all matters. Genuine interest in the clients needs. Jeff B.

South Australia

The service is fantastic, friendly and professional. I love the app where I have the ability to know what's happening with budget and the weekly calendar schedule. We have been very satisfied with Five Good Friends. Helen L.

Queensland

The Five Good Friends carer that was assigned to my parents is amazing! They look forward to her visits and she has made a huge difference in their lives. Janet R.

South Australia

The company is very supportive, takes feedback seriously and the support workers are wonderful. Michelle J.

Queensland

Before l chose Five Good Friends as my service provider, l had consulted three other companies. They were by far the most flexible and accommodating to meet my real needs. I am well pleased with the outcome. John W.

Queensland

I am very happy with the service I receive from 5GF compared to my previous provider. As a matter of fact, I referred other people to them. The whole team are first class. Ron W.

Victoria

When I was looking for an aged care provider I decided Five Good seemed to best meet my needs. When speaking with various staff members I have alway been treated with respect and courtesy. Deidre D.

Victoria

I appreciate the consistency in always sending me lovely people. Ian W.

South Australia

I have been assisted by Five Good Friends now for 2 weeks and already feel my life is changing from an elderly, disabled and anxious woman to a more confident future. Joan C.

Victoria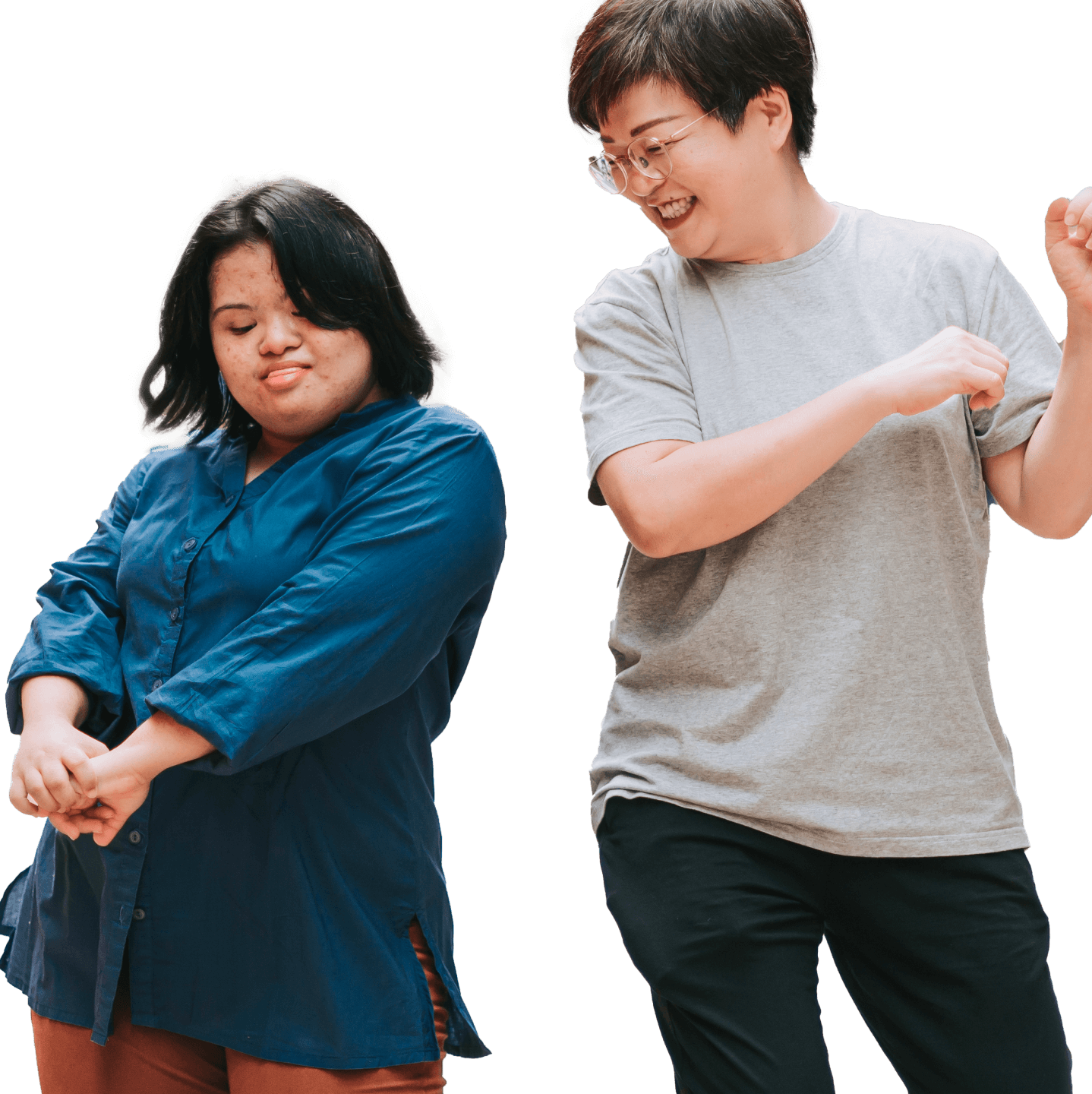 Ready to start?
Be up and running in a matter of moments. Sign up today and start finding and connecting with Helpers immediately.
Begin today
See our pricing