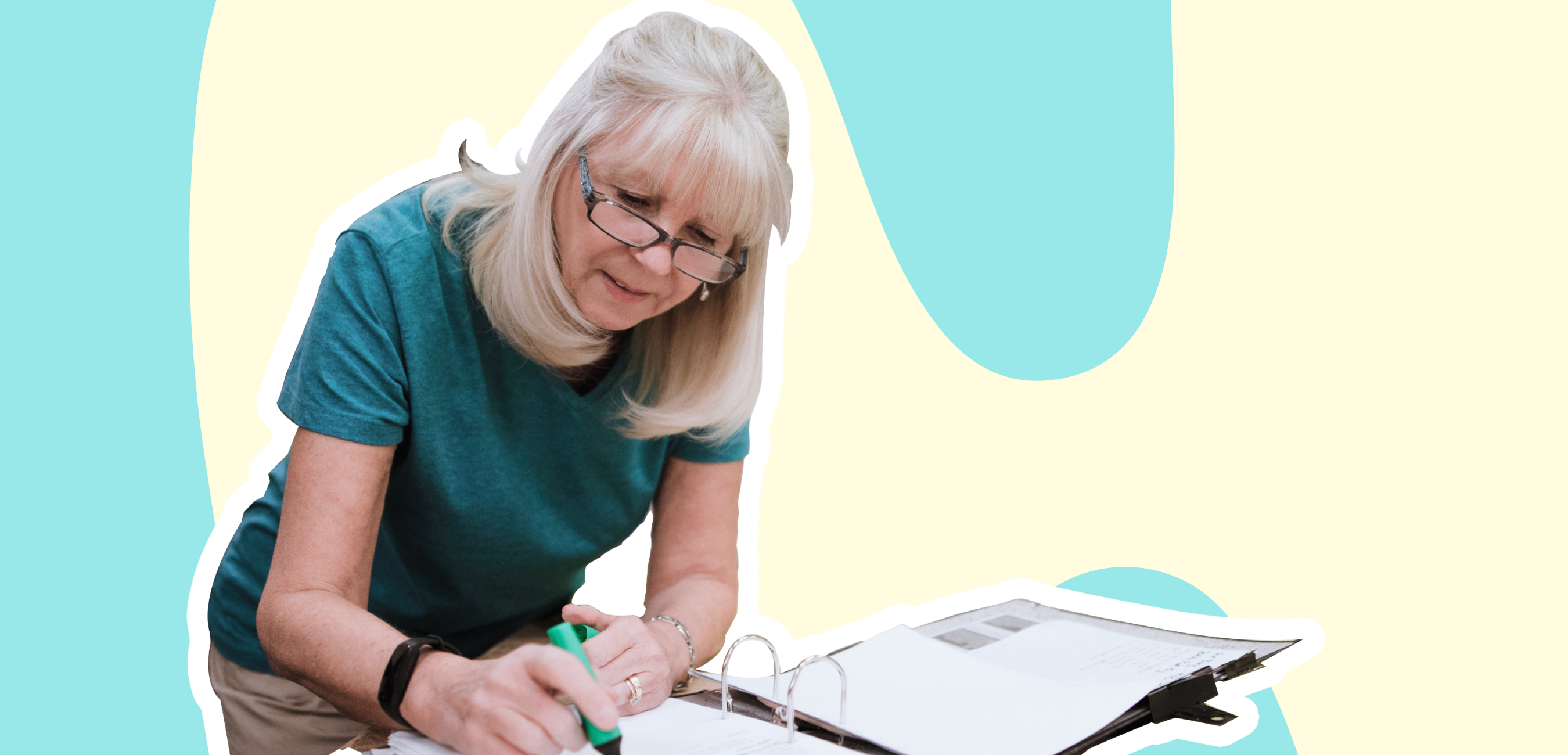 What you need to know about advance care planning
How to be prepared with an advance care directive
It's not something that's easy for many of us to talk about. Thinking and talking about death and how you want to be cared for when you're seriously ill makes many people feel uncomfortable and anxious.
We all know that every journey ends and, although it's difficult, these conversations should be a part of life.
Here we talk about what advance care planning is and how you can start a conversation about the type of care you want to receive when you can't decide for yourself.
What is advance care planning?
Advance care planning is talking about you, your values, and the care you want to receive when you can't decide for yourself.
Advance care planning doesn't just take place in one conversation; it's a series of conversations that take place when you're well and continue throughout your illness.
There are a few benefits of advance care planning. Not only does it mean you receive the care you want based on your preferences and beliefs. But it also makes it easier for family and health practitioners.
They can make decisions about your care based on your wishes. It can take away anxiety and fear in your last moments and help them come to terms with their loss.
Who should do advance care planning?
Regardless of age and health, everyone should consider making an advance care plan. It's like writing a will or choosing a power of attorney. It's important to have these discussions with family and friends when you're healthy and able to make sound decisions.
However, it's particularly important to consider writing an advance care plan when:
you are older,
you have an advanced chronic illness,
you have a cognitive impairment, or
you are nearing the end of your life.
How do you think about advanced care planning?
If you've never given advanced care planning much thought, there are a few things to think about. Think about your life and the way you want to live it in the future. Some questions to ask yourself include:
What is important for you to live well?
What makes your life worth living?
What does a good day look like to you?
It's also worthwhile to have these conversations with family and friends so they know how you feel. It's helpful if you choose a medical power of attorney who could decide for you if you weren't able to.
Advance Care Planning Australia have several conversation starters to help you start the important conversation with your loved one.
Is advanced care planning legally binding?
To make sure your advanced care planning is legally binding, you need to create an advanced care directive. Also known as a living will. This is a legally binding document you create which documents all your preferences for future care.
In your advance care directive, you include:
who would be your substitute decision maker,
what is important to you, including your values, life goals and preferred outcomes, and
what treatments or care you'd like and what you'd refuse.
Forms and requirements for writing advance care directives vary between states.
Where can I get more information?
Chat to us at Five Good Friends about advance care planning and we can connect you with some helpful resources. You can also check out the following websites: