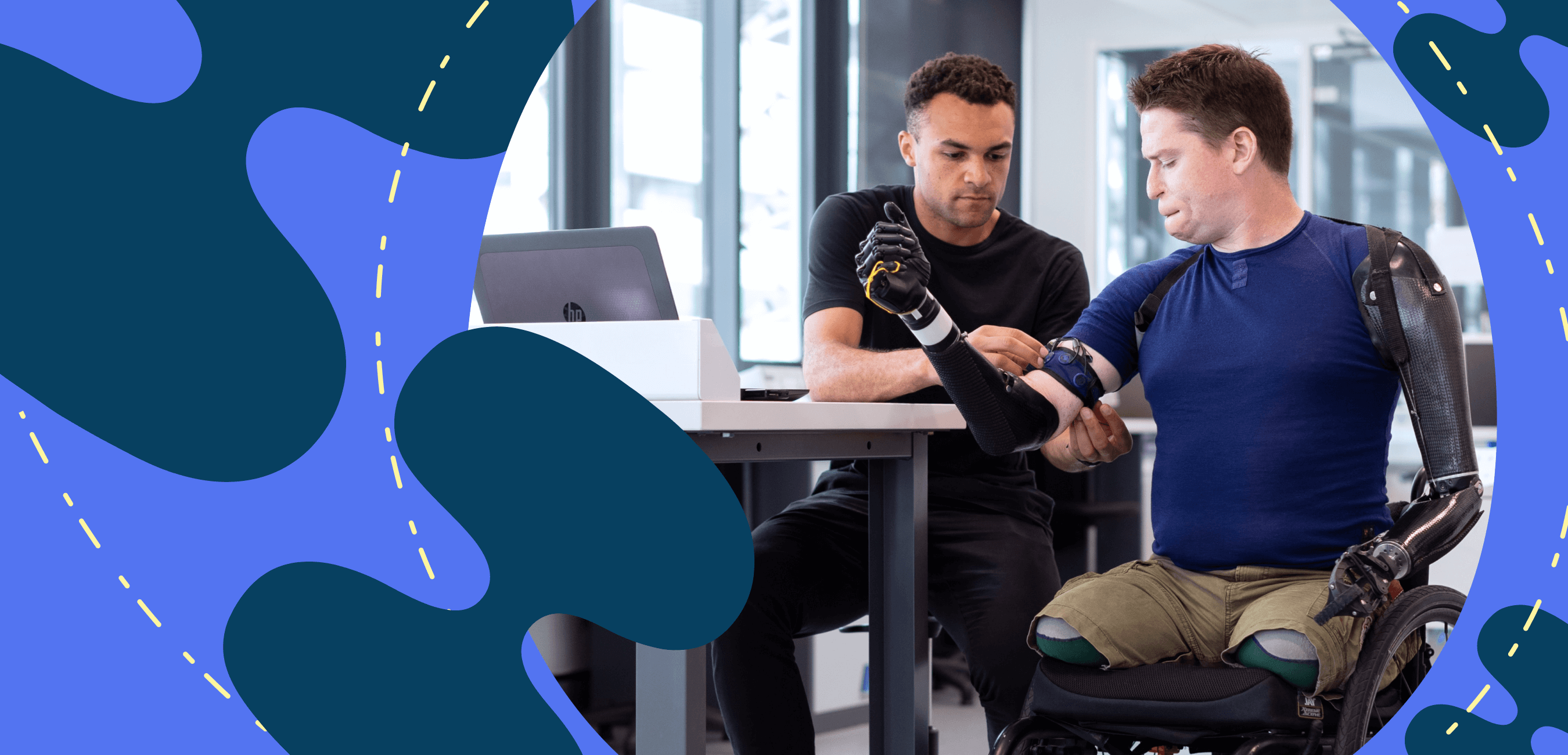 The benefits of using a registered NDIS provider
What to consider when choosing a service provider
If you've recently gone through the NDIS planning process, you should now have an NDIS plan. This plan will include information about you, your goals, who gives you informal support and what funding you have in each support category (core supports, capacity building and capital supports) so you can access disability support services.
Now it's time to choose the providers who will give you disability support services.
Some of the most frequent questions we get asked are whether you need to use registered NDIS providers for your support services and what the benefits are of using them?
What is an NDIS provider?
NDIS providers are the organisations, businesses and individuals who provide the services that help you achieve your goals. They could be large companies, charities, small not-for-profits, sole traders or any other type of business.
They could provide anything from plan management and support coordination to home help, community nursing, social support, therapy, and even car or house modifications. It's important to note that just because a provider isn't registered, it doesn't mean they're not as good. They may just not have had the time or finances to apply for NDIS registration.
What are the benefits of using a registered NDIS provider?
NDIS registered providers have applied to the NDIA and have met their strict quality and safety standards to achieve accreditation.
To be registered as an NDIS provider, these providers need to apply to the NDIS Quality and Safeguards Commission (NDIS Commission). They need to do an audit against the NDIS Practice Standards, and they need to meet and adhere to the NDIS Code of Conduct and support their workers to meet its requirements.
The NDIS will do an assessment of the organisation. Once they've made their decision, the organisation will have to meet the registration requirements and they will receive a Certificate of Registration.
For an organisation to be approved, they need to:
have an in-house complaints management and resolution system and support participants who need to make a complaint,
have an in-house incident management system and notify the NDIS Commission of reportable incidents,
make sure all workers are screened through a new national worker screening process,
meet new behaviour support requirements (if applicable), including reporting restrictive practices to the NDIS Commission.
When they've been endorsed by the NDIS, it means you know they have high service and safety standards.
Do you have to use registered NDIS providers?
If you already have a relationship with an unregistered provider, you may prefer to keep using them. Most of the time, you will still be able to use your NDIS funding to pay for these supports, although it depends on how you manage your plan. There are three ways you can manage your NDIS funding.
Self managed - This means you are running your own NDIS plan. If you're self-managed, you can use non registered NDIS providers. You will pay for the service and apply to get the money back from your NDIS plan.
Plan-managed - This means a third-party provider, known as Plan Manager. Plan Managers will help you monitor your funds and pay providers for supports delivered and will send you monthly budget reports. Plan management provides greater choice for services as they do not need to be a registered provider.
NDIA managed - They sometimes refer to this as Agency funded and it means the NDIS manages your funding on your behalf. When you're NDIA managed, you can't use unregistered providers
How can Five Good Friends help you find providers?
At Five Good Friends, we're NDIS registered to provide support coordination and a variety of core support services including personal care, domestic support, disability care, assistive technologies and social and community participation. We use our matching technology to make sure you and your Helper have a compatible personality and interests.
Need some help? We are always here to provide guidance and advice whenever you need it. Get in touch.
Learn more: Disability support services: how to access the NDIS