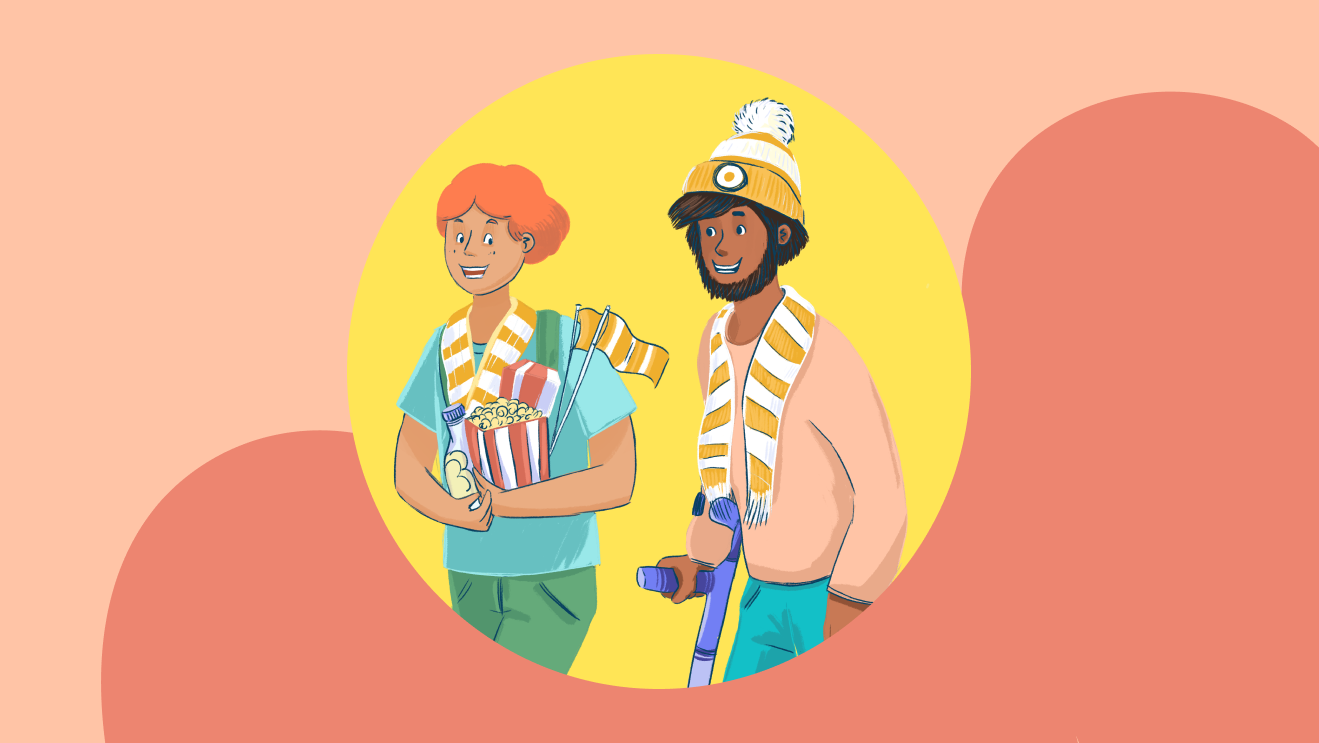 The Five Good Friends difference: Helper matching.
How we match you with your ideal Helper
Building deep friendships is incredibly important in life. From our first childhood chums to lifelong buddies, to friends we meet for a season, they all bring richness and immense happiness to our lives. At Five Good Friends, friendship is a core component of our business. After all, we have 'friends' in our name! We know that when people are connected with the homes and communities they love, they have better outcomes. Part of this is when the Member has a connection with the people they're letting into their home.
That's why we want our Helpers, the people who care for you, to genuinely become a person you look forward to receive into your home. We want you to enjoy each other's company and enjoy growing a relationship. But how does that work?
Here we explain our Helper matching system and how it can help you live a better life in your own home.
How does Helper matching work?
We call our carers or support worker 'Helpers'. We've chosen this name because that's what friends do, help. They help you achieve your goals and live more independently in your own home. We want our Members to have control and connection with the people who help them. We know that an ideal partnership is built on mutual respect, and you're more likely to have this when you build a genuine connection. We use special matching technology to increase the chances of building a friendship that will last.
Building this connection starts as soon as you join Five Good Friends. We have software called Lookout which allows you to build your profile and your interests. When you're looking for someone to help you, you can request a match. You put in all the information that you think is most relevant.
For example, you might put in information about your interests, like cooking, music or gardening. You might put in a language or religion if it's important that you're matched with someone with similar values or language skills. The software will do its best to find a Helper who has similar interests, values and skills.
We then give you a selection of three to five potential matches to review. It won't include any identifying information like their picture, name or age. But it will include information like their biography, qualifications, rates and availability. This way, you can see what you might have in common and decide whether you want to meet them in person.
What if I can't find someone right away?
If you decide none of the potential matches are right, that's ok. We will send you another list of new matches. That way you can continue to review Helpers that might suit, until you find someone you want to meet.
If you need a Helper but decide they're not for you, it's also ok. We can provide another set of recommendations for you to review. We have a vast number of Helpers and there is almost certain we'll find the perfect one for you.
Our goal is for this relationship to be the start of a long and collaborative partnership. If something doesn't feel right, it's important to speak up. It might take some time, but our Members and Helpers tell us that when they find the right relationships, it's worth it.
Choosing different criteria for different Helpers
You might need a variety of different Helpers so you can achieve your goals. For example, you might need someone for personal care like dressing and getting you ready in the morning. But you also might need someone to help you get to university and take you on social outings. These Helpers can be tailored to meet those needs.
For personal care, you might want someone who is the same gender as you. They might need to have certain qualifications to help you move around. You can highlight that in your match request, so those important elements are taken into consideration.
But if you want someone to help you get out and about, gender may not be a factor. But you might want someone who is closer to your age and perhaps has similar interests, like going to see bands or reading. This can help you enjoy the experiences you're going to share together in the future.
Are you ready to get started? Get in touch with us at Five Good Friends to find out more about how we help people lead engaged and successful lives in the homes and communities they love.
Learn more: What is a Member help plan?