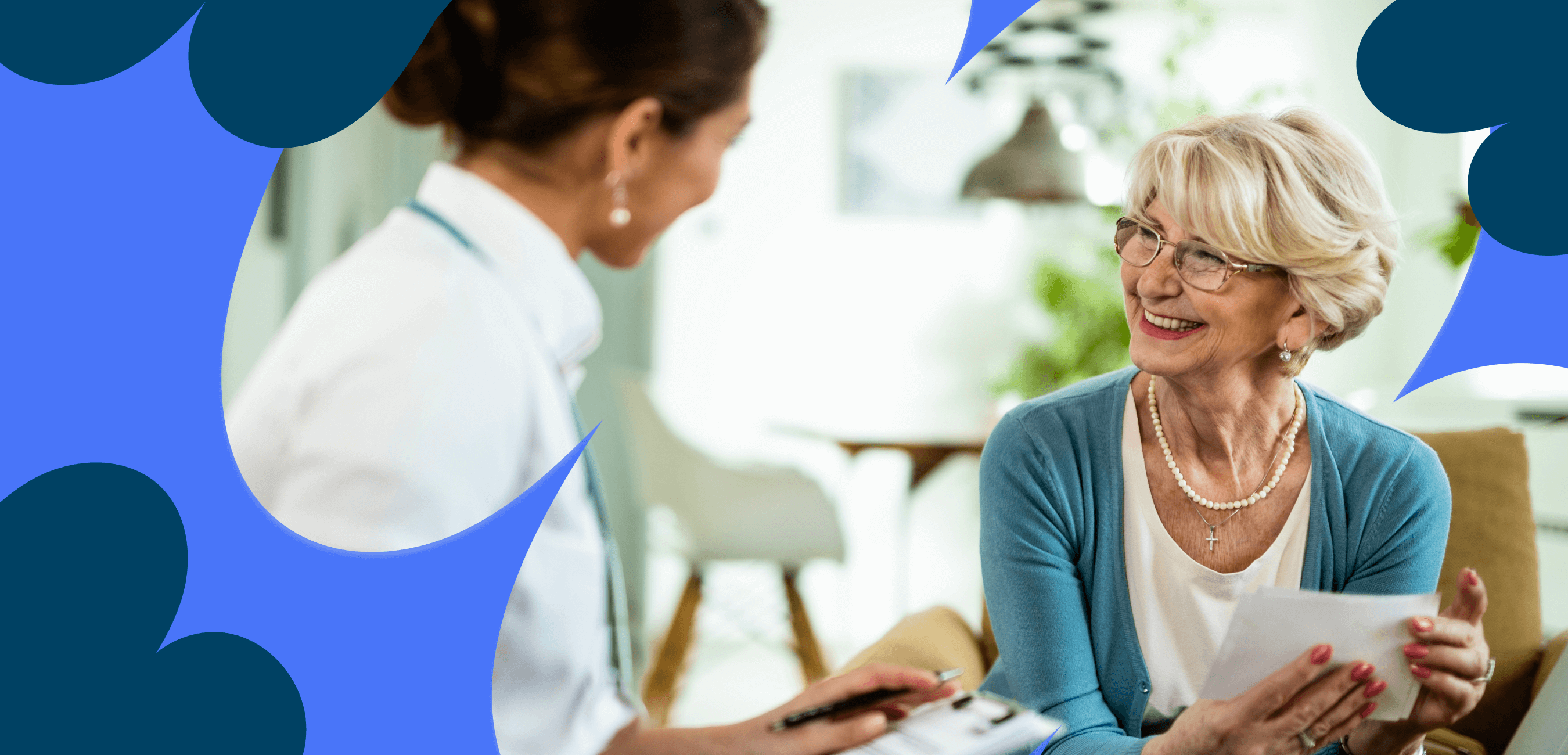 You're on the waiting list for a Home Care Package. What's next?
What to do while you're waiting for a Home Care Package
So you've done your Aged Care Assessment Team (ACAT) assessment and been approved for a Home Care Package. That's great news! Unfortunately, it doesn't mean you can receive your government funded services right away.
Although wait times have improved for Home Care Packages, you may still have to wait some months before you get your funding.
How long is the waiting time for Home Care Packages?
A few years ago, there was a significant wait time for a Home Care Package. When the Royal Commission into Aged Care released their final report in 2021, they noted incredibly long wait times. It varied between 7 months for a level 1 package to 34 months for a level 4 package.
One of their recommendations was to clear the Home Care Package waiting list so a person can receive their package within one month of assessment.
Since the final report was released, waiting times have reduced significantly. The current wait times for people with medium priority are around 1-3 months (these figures were last revised in June 2023).
The wait times are much less, but you may have to wait up to 3 months to receive your Home Care Package funding. So what can you do while you wait?
1. Research Home Care Package providers.
It's a good idea to spend this time looking into Home Care Package providers. These are the organisations that will provide the services to help you.
First, have a think about what you need from your provider. You probably discussed this with your ACAT assessor. Does your provider need to help you get ready for the day? Is your house and garden hard to maintain? Do you need some help to get out and about?
You might also have other considerations like someone who can speak a language other than English or is familiar with your culture or religion.
You can compare providers in your area on the My Aged Care website. Read about how to choose a Home Care Package provider.
2. Look at whether you'll need to pay an income tested fee
Some recipients may have to pay an income tested fee. This fee is different for everyone and is assessed by Services Australia or the Department of Veterans Affairs (DVA).
The income tested fee is assessed according to your annual income (including pension), living situation and relationship status. If you're on a full pension, you won't need to pay this fee.
It changes with indexation on both 20th March and 20th September each year. You can read our article on income tested fee. You might also find our article on Home Care Package fees and costs helpful.
3. Receive interim government funding
If you're waiting on a Home Care Package, you may be eligible to receive interim government funding. You may be approved to receive care through the Commonwealth Home Support Program or you may receive an interim Home Care Package.
When the ACAT assesses your needs, they can also recommend you receive a CHSP or interim Home Care Package.
According to the latest Home Care Packages report, of the 37,894 people who were waiting for a HCP at their approved level on 31 December 2022, 99% were offered an interim level HCP and/or approved for CHSP services.
4. Consider privately funded home care services
If you need some help at home but are still on the waiting list, you have the option to pay privately for home care services. Many government funded providers like Five Good Friends can also provide self-funded care.
For example, we have a range of packaged options to give you and your loved one the help you need. Our starter plan starts at $49 per week, which sets you up with a care team and community manager, personalised care plan and Lookout Remote care monitoring. If you opt to self-manage your care, you can receive our coaching for as little as $10 a week.
The good thing about starting services is you can get continuity of care you need right away. When you receive your Home Care Package, we can just switch the funding over without changing the care you're receiving.
What if your needs change?
If your needs have changed since your ACAT assessment, it's important to get in touch with My Aged Care right away. There are other options available, such as:
Transition care. For example, if you're leaving hospital and need some extra help at home. Call My Aged Care on 1800 200 422.
Emergency Respite Care. For example, if your primary carer gets sick. Call Carer Gateway on 1800 422 737.
Would you like to know more about the government or self-funded home care services we provide at Five Good Friends? Get in touch with us or request a call back and we can answer all your questions.
Learn more: What can Home Care Package funds be used for?