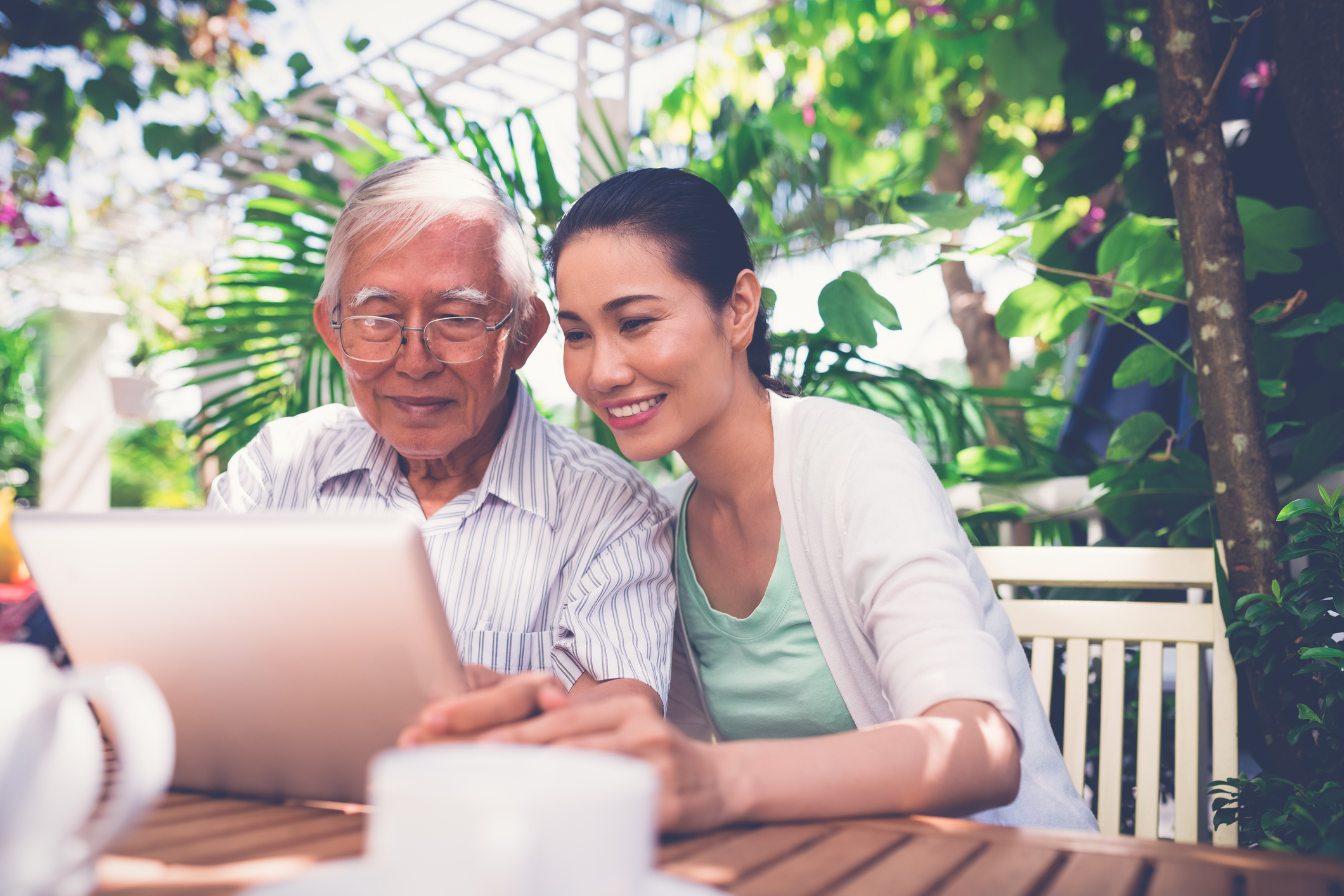 I love my dad, he can drive me a little crazy, but he's one of the best men I've ever known. He's selfless, funny, kind and loving. I've been responsible for his in-home care since my mum died about 10 years ago, when his care needs were low. I made sure he had dinner every night and someone to clean his house once a week.
Over the past few years, Dad's health has very quickly gotten worse. In 2016, he spent around four months in hospital because he was having heart issues. Before hospital, we'd recently had an ACAT assessment for funding. The provider wasn't great for a few reasons. He had someone different turn up every time and we could only have people come on restricted times/days. I also found it difficult to grasp their schedules because they came at random times. But I couldn't complain too much, he needed more in-home care than I was capable of providing and it wasn't like I could shower him myself.
After hospital, Dad's short-term memory started to go. This made things a lot harder for me. He was forgetting the days he was receiving a shower. Then he would become more anxious because different people were turning up. This became very hard for me! He would call me in a panic while I was at work, at the shops, at the doctor, dentist, wherever! Don't get me wrong, I'm was happy to drop everything for dad but the call was always about a stranger coming into his house.
It didn't take me long to reach breaking point, these carers didn't know him and didn't know what he needed. They'd turn up, look at his care notes, rush him through a shower and run out of the house. It made me mad that they'd turn up when I was trying to get him to the doctors. Or not turn up at all! At Christmas in 2016 they told me he wouldn't be able to shower on the public holidays. This meant, he wasn't having a shower from Saturday through Wednesday. When I asked them if they saw that as a problem, they simply said 'no'. They wouldn't even take my money when I offered to pay for extra showers!
I was panicking, my Dad deserves basic hygiene, he deserves to know who is coming to his house, he deserves better in-home care. And for that matter, I deserved better too. This is when I found the Five Good Friends website. They also have a great app that lets me know who is in Dad's home and when they'll be providing the in-home care. At this point, I wasn't worried how much Dad's care would end up costing me.
After signing up, he had a couple of helpers matched to him and someone was out to shower dad on the Saturday. It meant the world to Dad, he was looking forward to Christmas lunch. What meant the world to me was what happened after; his Helpers continued to show up! They were even the same people. Dad started to become so much happier. I also noticed he was calmer and he could even remember his helpers names!
After doing some research, I found that I was one of the 1.2 million people in Australia who are involved in the care of someone with Dementia. I also found that it is recommended to have carers and health care professionals who know my dad well. A key problem is the lack of continuity of care that comes from having a range of different and new carers. With someone like my dad who has short-term memory impairment and fear of change, inconsistency is harmful. I found that dad was calming down because he was receiving continuity of care from the same familiar faces. It is recommended that Dementia sufferers have a provider that prioritises continuity of care when apportioning duties to their caregivers.
The consistency and kindness of Dad's new helpers means he is now getting in-home care that improves the quality of his life. I can't put a price on that!