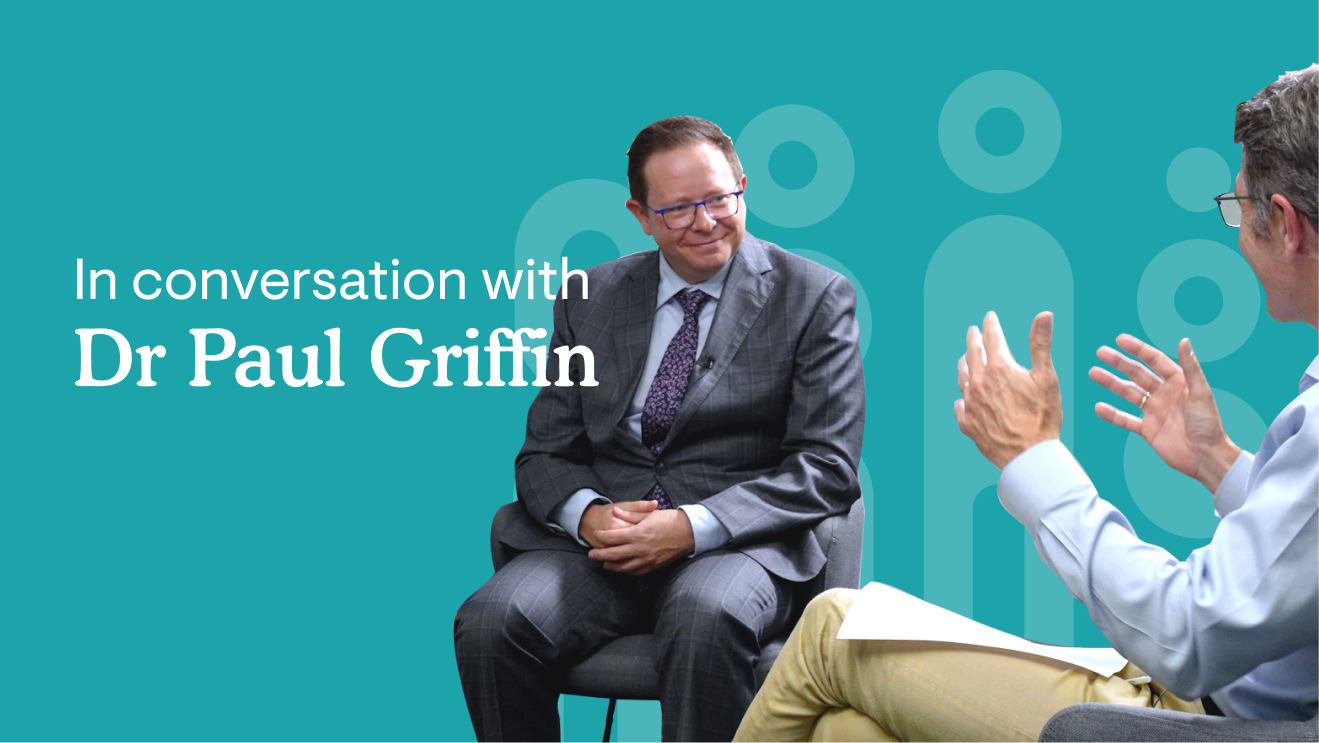 The current situation and future of living with COVID-19
We were very fortunate recently to have Dr Paul Griffin back in the Five Good Friends Office to answer our questions and give us an update on the current situation and future of living with COVID-19.
Dr Griffin, a well-respected infectious disease specialist, has become a 'go to' expert providing clear, concise, trusted and objective information to the community about COVID-19 throughout the pandemic.
In our conversation with Dr Paul, he shared insights into essential topics such as:
The recent surge in COVID-19 cases.
The importance of booster doses and remaining up to date with vaccinations.
What happens with re-infection? Are there cumulative effects?
How we can best prepare for flu season.
Development of new treatments.

Impacts of COVID-19 on the community in the future.
Five Good Friends remains committed to providing support and help to our Members and their loved ones, so they can stay connected to the friends, communities and lives they love.
If you have any questions, please get in touch with us on 1300 787 581.