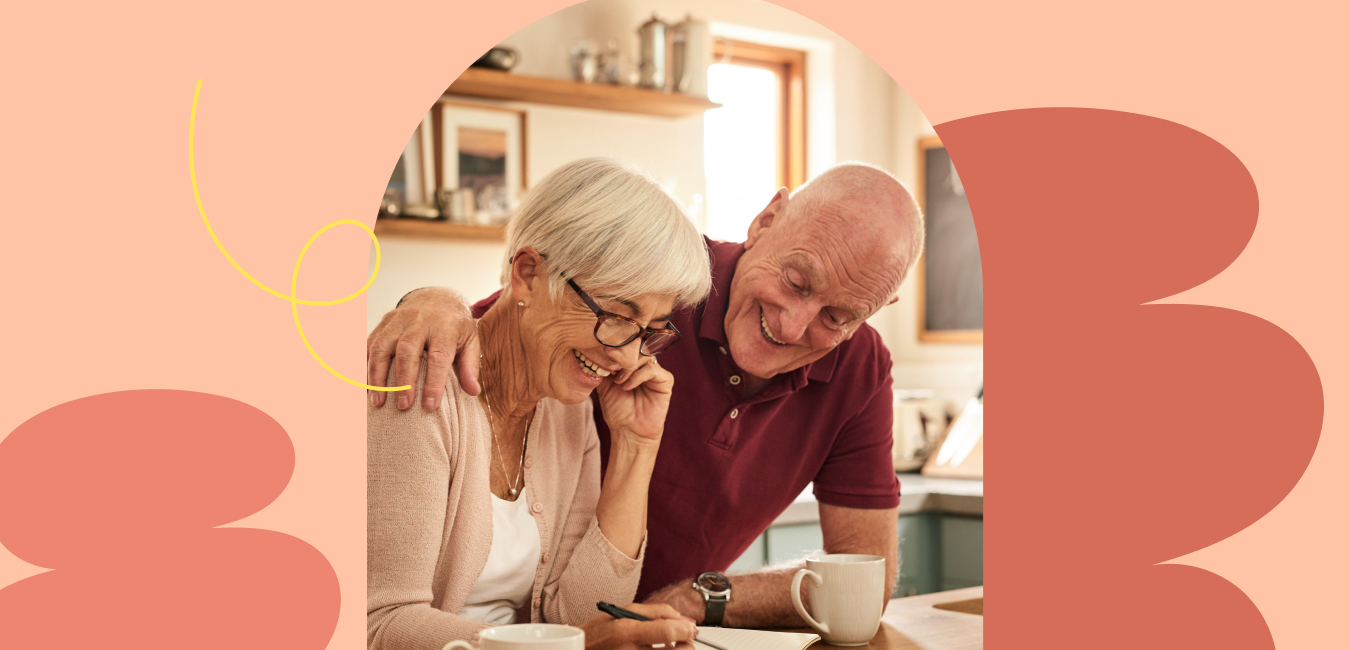 What you need to know about the income tested fee
Demystifying the income tested fee for Home Care Packages
When choosing a Home Care provider, there's a lot to consider.
Do their services meet your needs? Are they professional? Are they genuinely caring? And the list goes on.
Not least of these considerations is the available budget.
Finding out if your loved one can afford their care on an ongoing basis is critical. In order to answer this, you need to work out:
How much will you get from the government (your home care package)?
What is the basic daily fee?
Is the income tested fee applicable, and how much it will be?
Are there any additional fees agreed to with your provider?
So, let's take a closer look at the income tested fee.
What do you need to know about the income tested fee?
Some Home Care providers ask recipients to contribute to their care by paying a basic daily fee. At Five Good Friends, we don't charge this fee, however some recipients may have to pay the income tested fee.
There are a few important facts to know about the income tested care fee:
the income tested fee is different for everyone and can be assessed by Services Australia, Centrelink, or Department of Veterans' Affairs (DVA)
income tested fee amounts change with indexation on both the 20th of March and September each year
if your financial situation changes, you may need to arrange for a new income assessment
the fees are reviewed every 3 months. You will be notified in writing if there are any changes
care recipients on a full pension WON'T need to pay an income tested fee
How is the income tested fee determined?
The income tested fee is assessed according to you or your loved one's annual income (including pension), living situation and relationship status. Although it changes in March and September each year, at 20th March 2023, My Aged Care stated:
You could pay up to $17.42 per day, if you:
are single earning over $31,504.20.00
are a member of a couple living together earning over $24,429.60
are a member of a couple living apart due to illness earning over $30,880.20
You could pay between $17.42 – $34.84 if you:
are single earning over $60,632.00
are a member of a couple living together earning over $46,384.00
are a member of a couple living apart due to illness earning over $60,008.00
If you're in the early stages of researching Home Care Packages, you or your loved one might like to find out an initial cost estimate to help with discussions and decision-making. The government's fee estimator is a great tool for this.
Who gets the fee?
The income tested fee is payable directly into your chosen Home Care Provider. It is combined with your basic daily fee and any additional fees but unlike admin fees, it goes straight onto your Home Care Package. The income tested fee makes sure the cost of the care provided is covered, meaning peace of mind for you both.
Learn more about our pricing at Five Good Friends.
Why do I have to pay for it?
While the government subsidises the cost of home care, to make this sustainable for our eligible population, it asks for contributions from those who can afford it.
The good news is, these costs are capped on an annual and lifetime basis, making affordability and planning easier.
Annually, a care recipient won't pay more than $12,682.70 (single person rate earning more than $60,632.00/year) and the maximum amount to be paid in a lifetime is $76,096.50.
There's a lot to think about. Where can I find out more?
Understanding the different fees related to Home Care Packages can feel overwhelming.
A simple question to ask one of our care advisors is "Once all of the fees are deducted, how many hours of care am I left with per week?" From there, you'll have a clear picture of how the needs of your loved one will be met for their available budget.
You can also visit myagedcare.gov.au for more information on the income tested fee and related topics.
If you would like to find out more about pricing, fees, and the care options available with Five Good Friends, you can speak to a care advisor through our webchat function. Or call us today on 1300 787 581.
Learn more: How we use technology to improve home care.