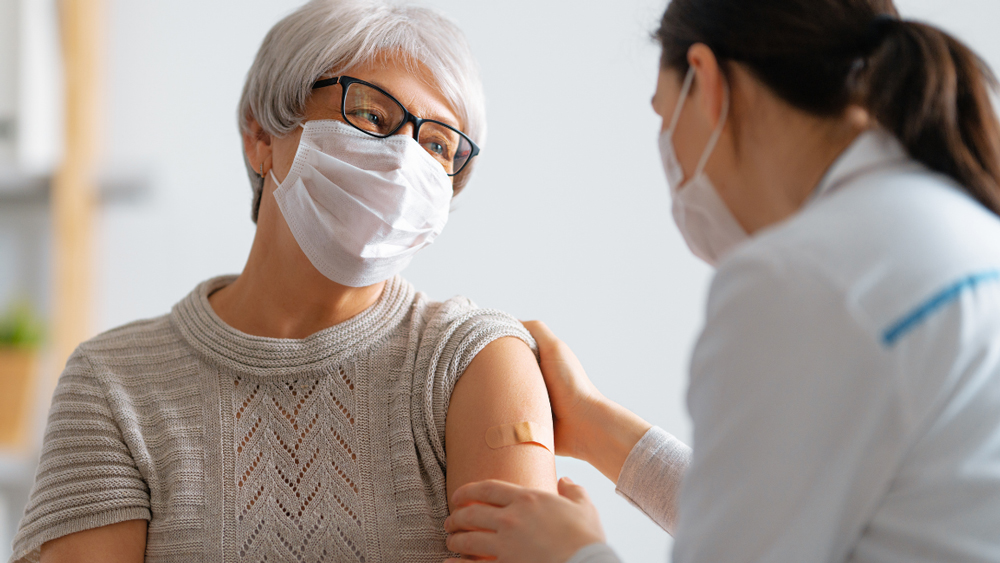 As the Covid-19 Delta variant circulates, triggering lockdowns across Australia, it is clear that vaccinating our community is critically important.
The vaccine rollout continued to gather pace. Almost 1.3 Million Australians vaccinated in the past week - with a record 213,947 daily vaccinations on Thursday 5th August. This is a positive sign and fantastic progress – but no reason to take our foot off the pedal.
CEO Simon Lockyer makes plain that Five Good Friends strongly encourages and supports vaccination.
"We have regularly communicated our position with all Five Good Friends Staff, Members and Helpers. We want to thank those that have been vaccinated already and encourage those that have not to register as soon as possible."
"We still need to increase the numbers, so we encourage everyone to check their eligibility and book your vaccine at Australia.gov.au (link) or your State health hub."
As we heard in our recent interview with infectious disease expert, Dr Paul Griffin – "vaccines save lives and protect lives."
Dr Griffin reinforced the importance and effectiveness of vaccines in fighting the virus.
"We know that people sometimes underestimate the impact of this virus and think why would I bother getting vaccinated?"
"What a vaccine is designed to do is expose your immune system to something that's part of that virus so it's prepared or trained."
"We need to get as many people vaccinated as possible, that's very clear."
Five Good Friends is doing its best to help its Members who want to receive the vaccine by assisting them get to vaccination centres and sites.
Simon said we take our role in the community incredibly seriously; we're working with a vulnerable group of people.
"We are grateful our Members have chosen Five Good Friends. We will continue to diligently monitor the COVID-19 situation and do our best to provide safe, flexible, kind and consistent support."
"We believe it's our responsibility to be informed by update to date, reliable information."
Dr Griffin couldn't have more clear
"We need people to go and get vaccinated - that's the simple answer to most of the questions I receive."