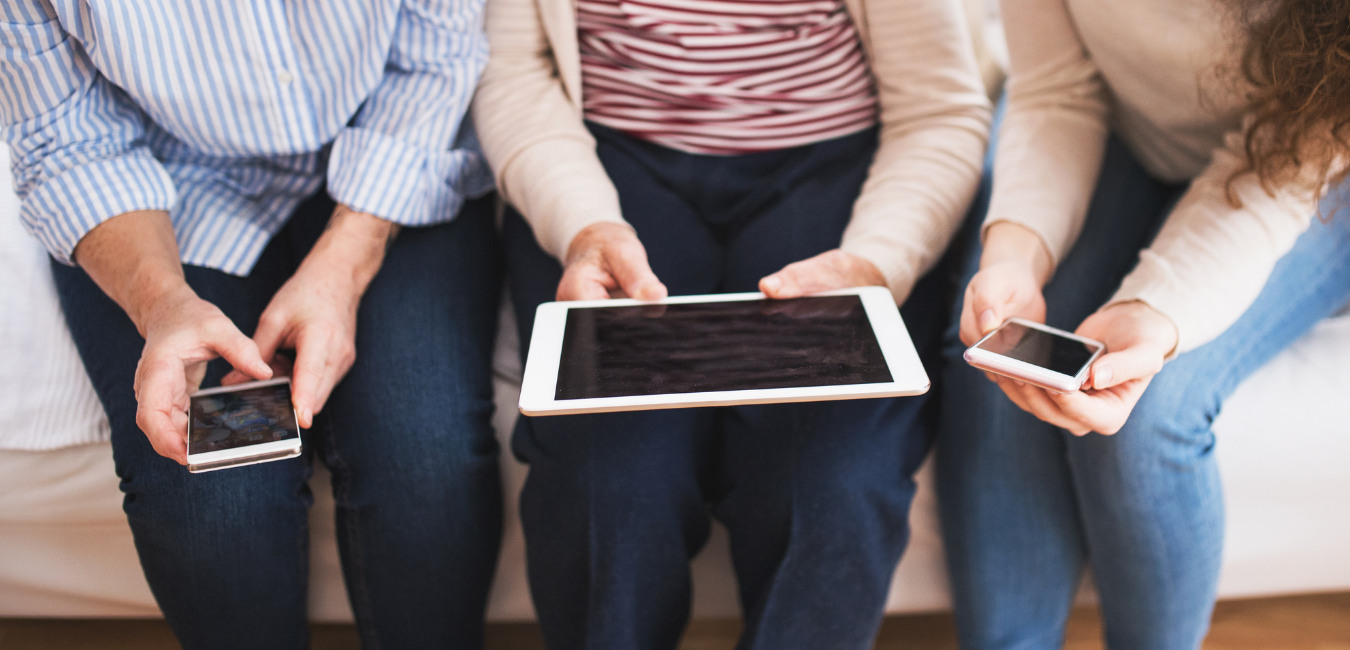 More and more, we are living with technology. It has many benefits as we grow older such as helping feel more in control and more connected. From everyday banking to keeping connected with our family and friends via social media apps, it is all around us.
We all need to embrace technology, but we also have to ensure our safety and not get too frustrated when it doesn't quite work properly the first time.
The first rule of embracing technology is to make sure your information is safe. Recently, we have been concerned with reports of a rising number of online scams targeting many Australians, in particular, older people.
The Australian Competition and Consumer Commission says that based solely on reports provided to the ACCC in 2019, scams originating on social media increased by 20% and contacts via mobile phone apps increased by 29%.
There are some basic guidelines we should all be following including;
Never share your passwords
Don't share banking details over the phone or computer – legitimate organisations will never ask you to disclose your private information
Do not allow people to connect remotely to your computer
Don't click on links on emails/ texts messages coming from people you don't know.
ESafety, an independent statutory office supported by the Australian Communications and Media Authority (ACMA) has some great information and short online videos for Seniors.
Topics covered include:
How to spot and protect yourself from a scam
Safe online shopping and banking
Selling safely online
Staying safe on Facebook
All you need to know about data and public Wi-Fi
In addition, the Office of the eSafety Commissioner also provides a complaints mechanism for people to report illegal or offensive online content. For more information you can visit https://www.esafety.gov.au/seniors.
Once you have made sure you and your information are safe, it is time to log in. We know all this new technology can be a bit frustrating.
David Waldie, Managing Director Frontier Services shared with us in The Guide to Living Well research that shows technology is so important, yet it can be difficult for older Australians at the same time.
People want help with passwords and log-ins, they want help setting things up, but they often feel embarrassed or guilty about asking family. If we can get it all working, and get past the frustrations, we know it can be a liberating experience for everyone. Take a look at password apps that can help you keep all your passwords in one, easy-to-find place.
We also know that monitoring health and wellness is important. "People want unobtrusive technology, they want help with fall and injury/emergency detection, but they don't want to bother family and they value their privacy and independence above all", he said.
We also know that older Australians want community. Isolation can be detrimental and enabling a sense of community to help defeat isolation is an important function of the technology. "You or your loved ones will want to be able to connect to your family and friends. For those used to doing this on the phone, they just want help to start doing this with email, and with other social media."
The takeaways are: keep yourself safe and don't be embarrassed or frustrated if at first it seems a bit overwhelming. There are lots of support mechanisms out there to keep you safe and connected to your family, loved ones and community.