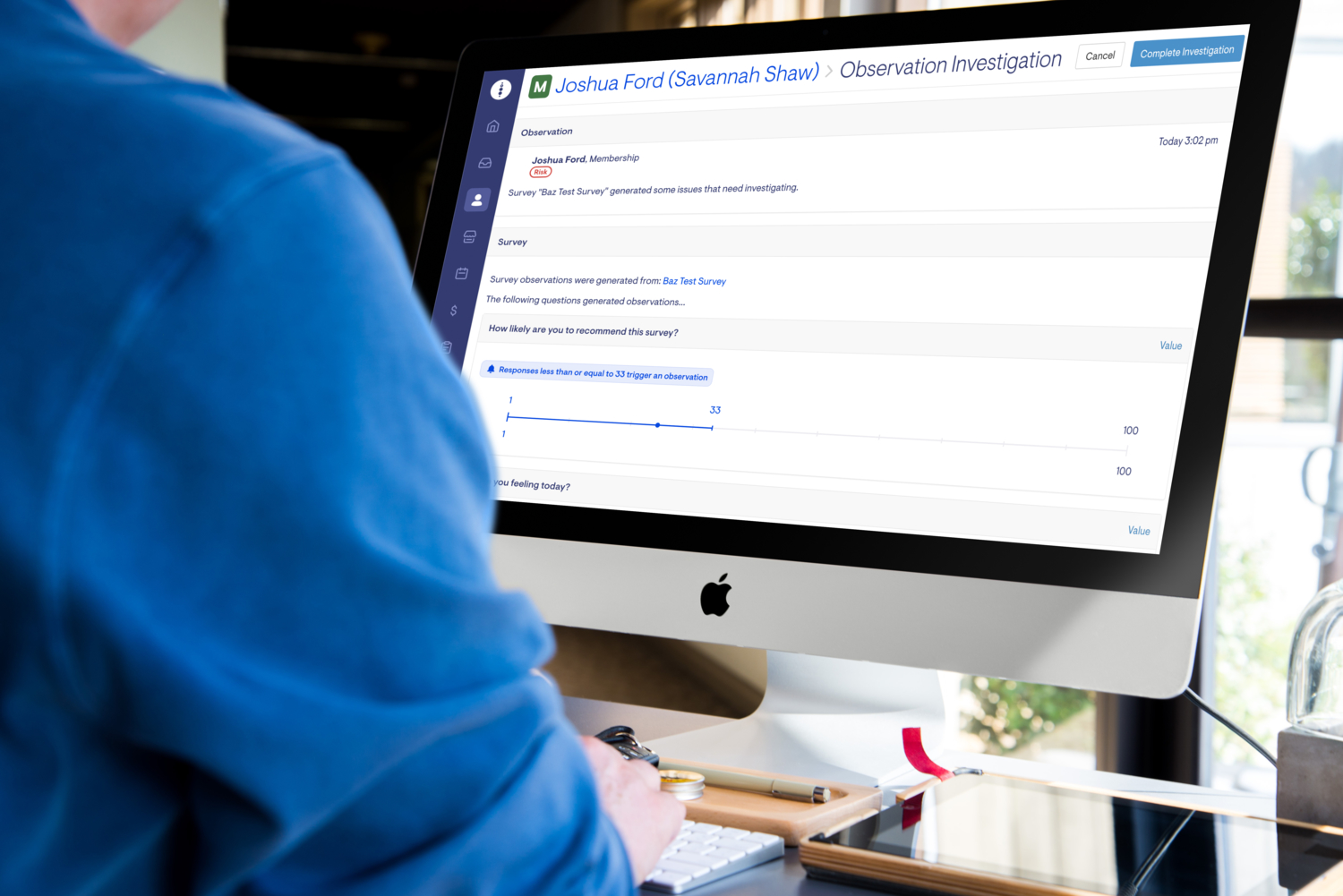 When delivering home care on of the biggest challenges can be ensuring that information is passed to the right person at the right time.
It is a constant challenge to know what information is important and requires a response. What's normal for one person could be out of the ordinary for the next.
At Five Good Friends, it is our goal is to provide the best possible care and we believe that establishing Member health baselines is a critical part of a great care response.
To do this, we know we have to help Helpers and staff be informed and control emerging risks. We must also keep the family & trusted friends contributing to a Member's care.
Everyone should be able to measure progress towards a Members goals. We want the whole network to be reassured that Members are getting value from the support they receive.
Knowing when to take action.
---
Self-reported assessments are a way for Five Good Friends to hear from the Member and learn about their health, wellbeing, and satisfaction with their support.
When we first piloted our assessment feature, we noticed that it did a great job of collecting crucial information, but it was tough to know when to pay attention.
We want to create an experience where everyone feels confident and in control, while not feeling overwhelmed by, or missing, critical information.
Adding observation alerting preferences to surveys.
---
With the new survey monitoring feature, connected staff and family can now be alerted about concerning Member survey responses.
When a survey is added to a membership, the survey template comes with pre-defined boundaries. If an answer is outside of the bounds, then an "observation" is raised to alert care teams – so they can investigate and respond as needed. An observation is simply a notification to the care team.
Managing a survey observation.
---
Great support is often about understanding today's events within the context of a Member's history. When investigating a survey observation, our software now shows which survey answers triggered the observation.
This allows staff to understand the context of the alert, make a judgement about its importance and, if required, notify the family, Helper or co-ordinate a response.
Reviewing trends over time.
---
Understanding how a Member's health and wellbeing changes overtime gives care teams more context on how to best support an individual. This is even more important for new Helpers that might be unfamiliar with the Members history.
With survey monitoring, it's now possible to see a high-level visualisation of a survey's response history and drill into the detail of each response.
Accessible surveys for easy response.
---
The surveys are designed to be easy to access and respond. Text is clear and easy to read and tap areas are large. Surveys can be accessed on a desktop computer, tablet or Smartphone. Members don't need to have activated their accounts before answering a survey. To ensure the surveys responses and user accounts are secure, the survey email acts as an activation email for users without an account.
Surveys can be accessed on smartphones, tablet and desktop For certain situations where a Member can't access the survey themselves, care teams can assign an authorised representative to acts as a proxy and support the person receiving care to respond.
The right information to the right person at the right time.
---
When the right person has the right information at the right time, it can make a dramatic difference to our Members and their loved ones life. The more we know about goals, health and wellbeing, the more we can ensure that the services provided is right for that Member. We can be encouraged that the support they receive delivers value and helps them to live happy and healthy in the home and community they love.
Survey monitoring is just one more step on our journey to create software that enables Members, their loved ones and care teams to be in control and provide the support and care needed.
As Five Good Friends builds and learns, we will continue to grow capabilities in both monitoring and predictive alerting to ensure that our Members are getting the value they desire from the support they get in the home.