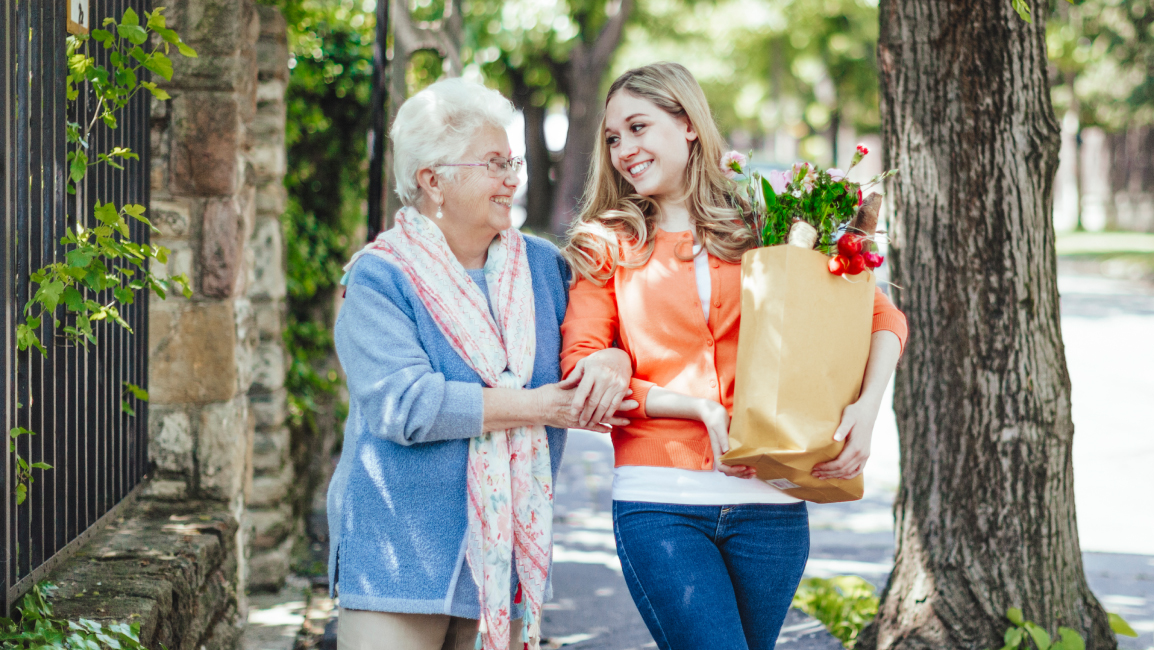 Everyone wants the opportunity to be free, have independence, control and make their own choices. And sometimes, you just need a little help from your friends.
Five Good Friends understands that some of the most important choices in life are those that support the ability to stay in the home and community you love.
In many of these homes, family and the informal carer continue to provide enormous amount of support maintaining critical social and community connections. More than 85% of working women are caring for a loved one.
We also understand that for the informal carer, it can be a juggle to manage your own family, working life, social activities, health and wellbeing together with the stress of being a primary or supporting carer.
Five Good Friends is the first home care and disability support provider in Australia to combine a skilled care team with its own technology so that people can remain living in the homes they love for as long as possible.
With our technology, Members can take control, and confidently chart their own course, with choice from a broad range of services delivered by Helpers. Five Good Friends Helpers provide support in a variety of ways including:
Domestic assistance. Provide general help around the home including cleaning, laundry, shopping and meal preparation.
Personal care. Respectful and caring help with personal needs including assistance with medications, showering and dressing.
Yard maintenance. Keeping the gardens beautiful and the grounds around the home manicured and tidy.
Home administration. Help Members organise and plan everyday activities including making appointments, general administration and using technology.
Companionship. Keeping people company through friendships, interests and sharing activities.
Home handyman. Doing odd jobs and minor repairs in and around the home.