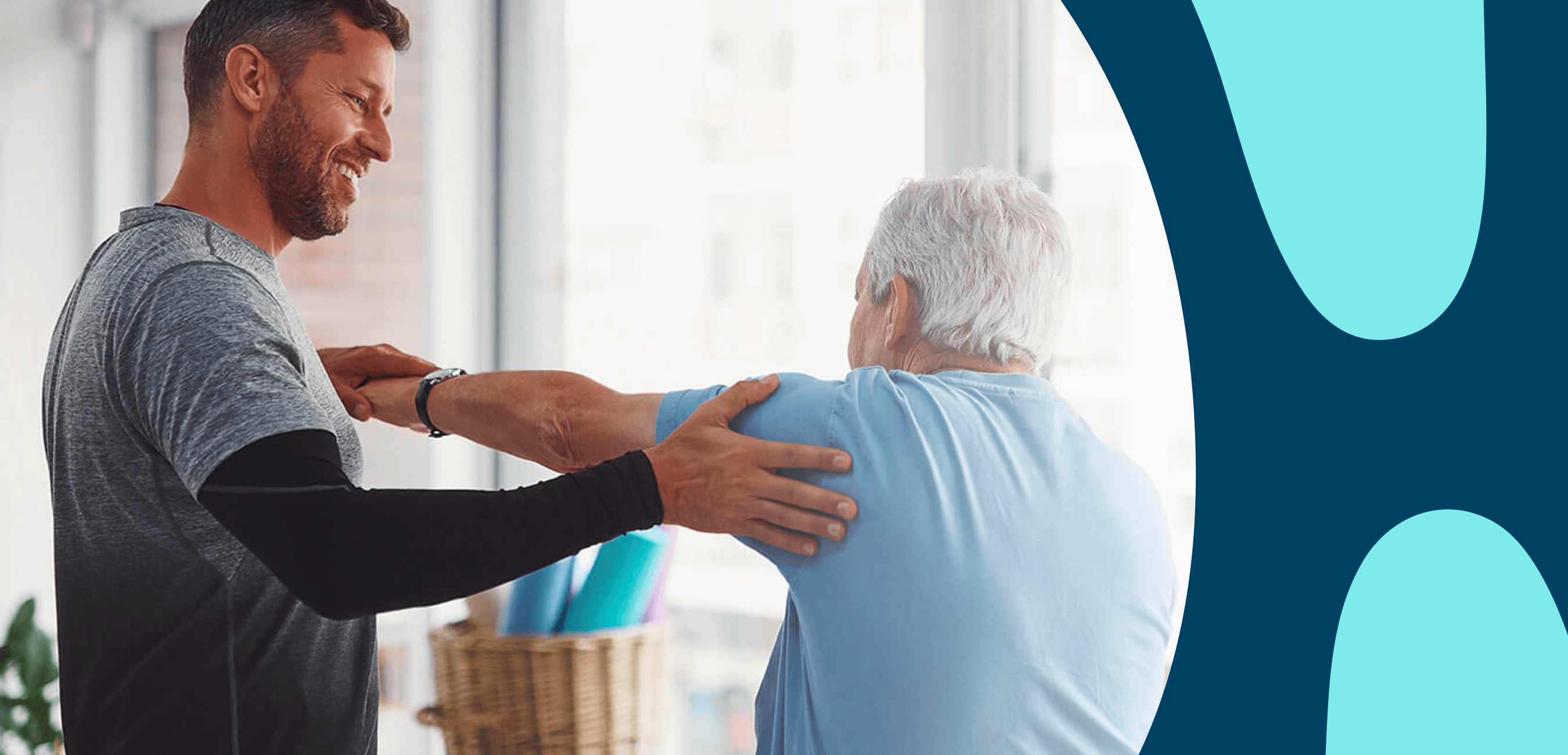 What is occupational therapy for adults and why is it helpful?
Would an occupational therapy assessment for older adults benefit you?
Introducing occupational therapy to your allied health services may not be something you have thought about before. If this is the case, you're not on your own. The many advantages of occupational therapy are not well understood by most Australians. According to a survey conducted in 2019, only 10% of respondents could describe occupational therapy and its benefits.
However, it may just prove to be invaluable in helping you stay safe and well at home. So, let's take a closer look at how an occupational assessment for older adults might help you maintain your independence.
What is occupational therapy?
Occupational therapy (also called OT) is a service that assesses your daily needs and interests. The therapist will then prescribe exercises, activities, and assistive devices to help you achieve your independence goals.
Occupational therapists can help people in all areas of life. They can help children with working on their developmental milestones and increase their positive behaviours. You can also get an OT assessment for adults who have had a workplace injury, or who are coping with emotional or psychological difficulties.
OTs can also be quite helpful for older adults and the elderly. Occupational assessments and therapy can help you adjust to the physical and mental effects of ageing.
Perhaps you're finding it more difficult to shower yourself each day? Or maybe you're struggling with shopping, budgeting, or interacting with your local community?
An occupational therapist can help you with each of these areas and more.
What are the benefits of occupational therapy for older adults?
Depending on your individual needs, OT can offer a wide range of enhancements to your quality of life.
An occupational therapist will help you with your fine and basic motor skills. They will work on your strength, dexterity and range of motion. With this increased strength, you will find it easier to do daily tasks such as preparing meals or showering. This will increase your ability to take care of yourself and with it, your confidence and mental health will benefit.
Knowing you can complete several of your own personal tasks, without relying on friends, family, or support workers, can make all the difference to your wellbeing.
How an OT can help you stay well and safe at home
There are many other ways occupational therapists can help you stay more independent. They can show you what adaptive equipment or modifications might help you around the home. Not only will this increase your independence, but it will reduce the risk of falls.
Some examples of home modifications or additions might include:
Handrails throughout the home and in the bathroom
Medical alerts or alarms
Ramps or lifts over stairs
Installing slip resistant flooring
The OT won't just recommend you install these items. They will also help you find the best way to use them so you feel more confident around the home.
How an OT can help you with the challenges of ageing
Occupational therapists can also give you tools so you can reduce a decline in cognitive abilities, or even cope with a loss of vision. Your therapist can work with you in keeping your brain engaged and challenged with appropriate cognitive tasks. The goal of these exercises is to allow you to continue to manage your finances, diary, or other commitments, for longer.
If you're experiencing vision loss, your OT assessment might recommend some alterations in the home including:
Adding more light and contrast in the home
Buying magnifiers to help you see more things
Adding bright stickers on appliances like the dishwasher or washing machine so you can keep using them easily
Adding contrasting colours on steps and light switches so you can see them easier
Printing your medication labels in a larger print.
These strategies may help reduce your risk of falls and keep you in your home for longer.
If you're recovering after an injury or surgery, occupational therapy may prove vital to your journey back to health. Even for a temporary period, a therapist can help you use mobility or other adaptive aids. These can help you prevent re-injury and speeding up recovery.
How OT can be part of your Home Care Package
At Five Good Friends, we can talk to you about whether you should add occupational therapy to your list of services.
Our friendly team is committed to finding you the right professionals for your allied health team, and an occupational therapist may just be the next piece of your wellness puzzle.
If you're ready to talk to us about engaging an occupational therapist, one of our Care Advisors is available to chat to you today on 1300 787 581.