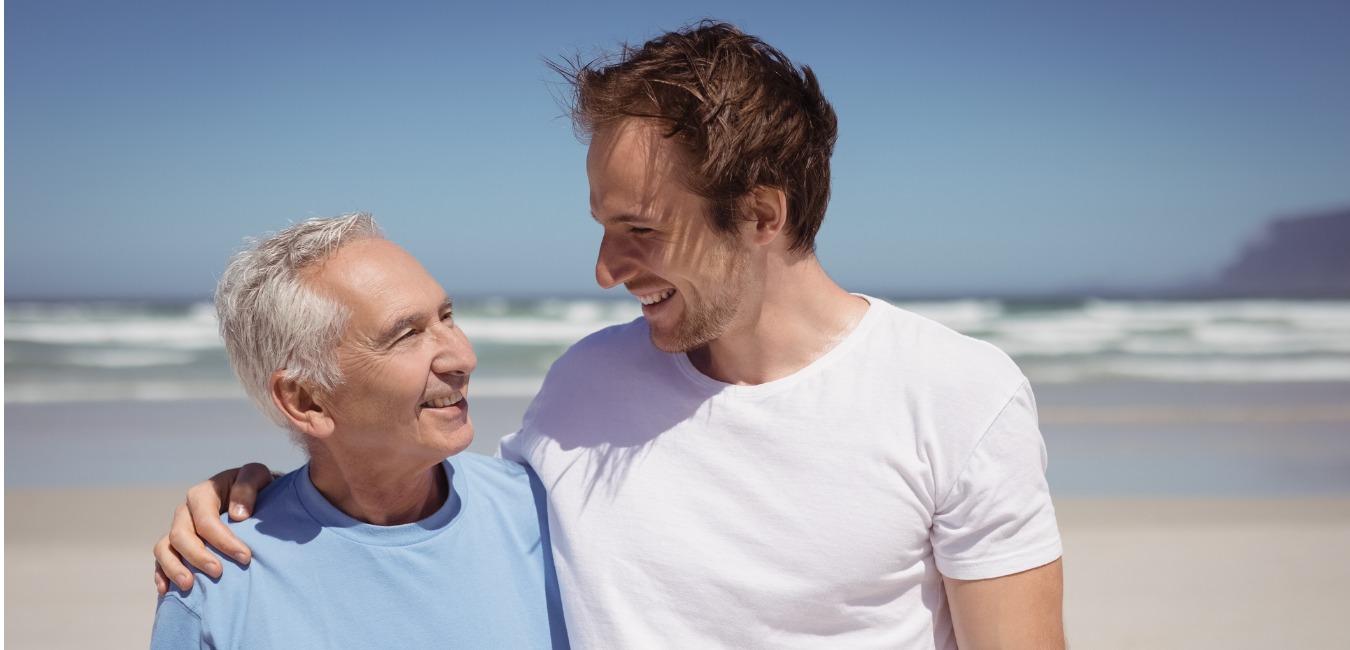 Life has plenty of ups and downs. We all have moments that challenge us; grief, loss, relationship tensions, transitioning into new life stages, moving out of a much loved home or living with health conditions, possibly in chronic pain.
COVID-19 has also changed our lives in ways that have caused a great deal of uncertainty. We understand the importance of looking after your mental health and wellbeing, as well as your physical health.
We are fortunate in Australia to have Beyond Blue the well-known and visited mental health organisation. Beyond Blue has been providing support and services to people in Australia for 20 years. We have recently adapted resources from Beyond Blue about mental health and how you can look after you and your loved ones.
Life happens to all of us.
Listen to Five Good Friends CEO Simon Lockyer talk about how lifes events can negatively impact your mental health. According to Beyond Blue, between 10-15% of older Australians suffer from depression or anxiety and it affects approximately 3 million Australians across a range of age.
Why do people live long, happy healthy lives?
When we started Five Good Friends, we began by asking a different question. Rather than being focused on tasks and services, we wanted to know why people live long, happy, and healthy lives in the homes and communities they love?
That question led us to two world famous studies, the Blue Zones Study and the Harvard Study of Adult Development, both of which identified 'friendships' as being the key determinant to a long, happy and healthy life
Recognise when you need support
It is ok to not be ok.
Here Simon explains what to do when you need a helping hand and different options for seeking help, as well as treatment of anxiety and/or depression.
Five Good Friends – How can we help you and your loved ones?
Sometimes you and your loved ones may need a helping hand with housework, transport, or supermarket shopping – there's nothing wrong with that.
In fact, research from Sydney's Macquarie University shows that home care services can help keep people out of clinical or residential care facilities. Each additional hour of home care services a person receives each week results in a six per cent reduction of the likelihood of entering residential care.
Having access to the support and care you and your loved ones need, when it is needed, is incredibly important. Looking after your mental health and wellbeing also needs to be part of your health plan, particularly as we get older.
At Five Good Friends we want to help people live long, happy, healthy lives in their own homes, connected to the friends, communities and lives they love.
If you, your family or a loved one could benefit from our assistance, you can engage with us online now. You can also call anytime during business hours to talk to our Care Advice team who will be able to provide support and clarify any of your concerns.