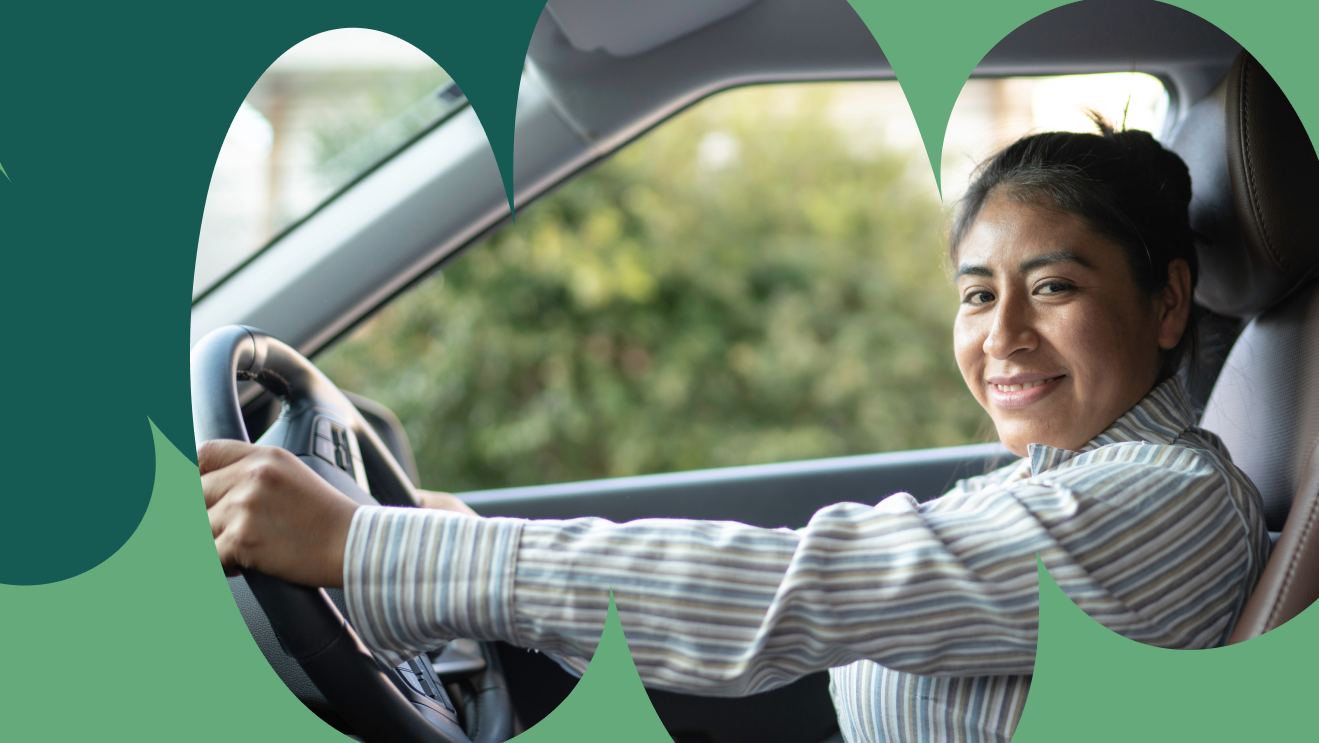 Learning to drive with a disability
What you need to know about getting a driver's licence when living with a disability
Being able to drive can give you a sense of freedom and independence. For many people, it's an opportunity to do things on your own terms and improve your sense of wellbeing.
However, if you've got a disability, you may not be sure if you can achieve this goal. Fortunately, many people with physical or intellectual disabilities can get a driver's licence, however the journey might mean you need to take a few extra steps.
Here we explain what you might need to consider when you're learning to drive with a disability.
Step 1: Getting your licence
The first thing you need to do is make sure you're eligible to get your licence. As licences are regulated by state and territory governments, there are different rules in each jurisdiction.
To learn more about getting your licence in your state or territory, visit:
Step 2: Get the right assessments
Depending on your disability, you may need some additional assessments and tests in order to get your permit. The first thing you'll need is a medical assessment from your doctor. This assessment will outline your fitness to drive and whether they believe your disability will affect the way you control the vehicle.
Some disabilities mean you won't need to take a specialist disability driving test and can take a standard one. For example, according to NSW, disabilities such as the loss of up to 3 fingers on a hand, loss of toes, one limb shorter than the other or joint stiffness, wouldn't require a disability driving test.
Your medical assessment might suggest you undertake a driver trained Occupational Therapist (OT) driving assessment. This will determine whether there are any physical or intellectual barriers that might make it difficult for you to drive. The OT might advise vehicle modifications or conditions on your licence to make it easier for you to drive.
You may also have to undertake a disability driving test. This driving test is like a standard test but will include the vehicle modifications or conditions advised by your OT.
Step 3: Learn to drive
If independence is one of your key goals and an OT determines that you're likely to get a licence, it's time to learn to drive. The NDIS may fund some specialist disability driving lessons with an NDIS provider if you need to learn to drive a modified vehicle.
If your disability is likely to affect the way you learn, the NDIS may fund extra lessons. However, they say that as learning to drive costs money for all people regardless of whether you have a disability, they won't fund all lessons. If you're funded for learning to drive, it would come out of your capacity building supports budget.
According to Austroads, some physical and cognitive limitations to learning to drive may include:
Difficulty focusing on the road or switching attention between multiple driving tasks.
Reduced ability to react and process information quickly such as road signs and the driver dashboard quickly while driving.
Reduced ability to perform in complex situations or an unplanned event such as missing an exit or a detour.
Reduced judgment
Difficulty anticipating other road users, estimating distances between cars or understanding how fast other cars are travelling.
Difficulty controlling movement.
Reduced range of motion and muscle strength.
Your specialist disability driving instructor should work on these limitations during your driving lessons and help you find ways to cope.
Step 4: Vehicle modifications
If vehicle modifications are likely to help you achieve your goals, the NDIS may pay for disability related vehicle modifications. Some examples of modifications include:
Assistive technology that may help you accelerate.
Alterations to the clutch brake so that you can use it with your hands if you don't have full use of your legs.
Steering wheel or joystick technology to help you turn the wheel when your arm or hand movement is limited.
Pedal movement or extension if you're of short stature or only have use of one leg.
Voice command technology
Swivel seats so it's easier to get in and out of the car.
Grab rails
Transfer chairs
Additional mirrors to aid visibility
If you're funded for disability related vehicle modifications whether you're a passenger or driver, this would come out of your capital supports budget.
These vehicle modifications would be a condition on your licence.
Step 5: Apply for your disability parking permit
If you haven't already got one, you should apply for your disability parking permit if you're eligible.
You are eligible if you:
have a permanent or temporary loss of use of one or both legs.
have another permanent medical or physical condition that means your physical condition is detrimentally affected as a result of walking 100 metres.
require the use of crutches, a walking frame, callipers, scooter, wheelchair or other similar mobility aid.
are permanently blind (as defined by Australian Government).
More information is available at your state or territory website.
Are you wondering whether learning to drive could help you achieve your goals? At Five Good Friends, we provide NDIS Support Coordinators who work with you to make sure you get the most out of your NDIS plan. Get in touch with our friendly staff who can chat through your options with you.