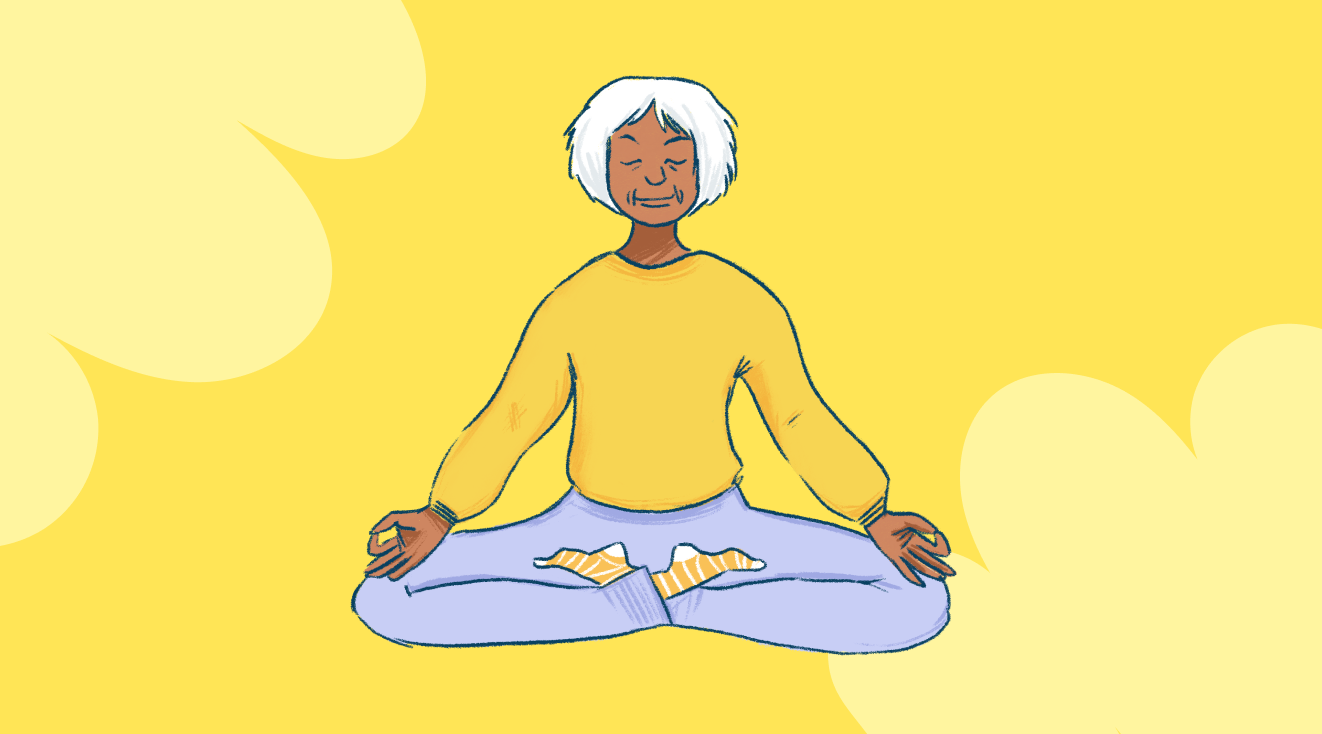 How to improve your emotional well-being
7 tips to nurture a more joyful life
No matter where you're at in life, having a positive emotional state is essential for feeling fulfilled and happy. When we have good emotional well-being, we feel better about life and can bounce back from setbacks.
Here we look at what emotional well-being is and how you can improve it in your life.
What is emotional well-being?
According to the US National Center for Emotional Wellness, emotional wellness or well-being is 'an awareness, understanding and acceptance of our feelings, and our ability to effectively manage through challenges and change.'
It's understanding that your feelings can affect every part of your life. It can impact how you function and how in control you feel.
For example, studies have found your psychological well-being and health are closely linked in older age. People with diseases like coronary heart disease, arthritis and chronic lung disease have higher levels of depression and reduced emotional well-being. These are common causes of emotional well-being issues in the elderly and with people with a disability.
When you're feeling lonely, sad or worried, it can prevent you from not only enjoying life but from getting help when you need it.
The good news is you can improve your sense of emotional well-being. Here are some ways to do it.
Tip 1: Engage in meaningful activities
When you have a sense of purpose or do activities that hold personal significance, it can add spark to your life. You could take up a new hobby that you've never done before, like puzzles, crosswords or learn another language. If you're feeling really engaged, you could join an online or in person group where you can enjoy a hobby together. These activities can provide an important sense of purpose and accomplishment. Your age or disability shouldn't stand in the way of you learning something new.
Tip 2: Get creative
Being creative is a wonderful way to express your emotions. Even if you've done no type of art or creative expression before, there should be no reason you can't start now. You could paint, write, play a musical instrument or learn a new craft like knitting or crochet. If you're not sure how to get started, you could join a class or watch a video on YouTube that explains various artistic techniques. You could even just get a journal and jot down your feelings and creative ideas.
Tip 3: Explore nature
Being in nature can reduce feelings of stress, anger and fear. For many people, going on a bush walk or heading to the beach might be impractical. But there are many ways you can enjoy nature close to home.
You could spend some time in the garden looking at the trees. Listen to the birds and watch the way they swoop back and forth. You could visit a local nursery and enjoy all the wonderful plants on offer. While you're there, pick up some indoor plants so you can enjoy the beauty of nature from the comfort of your own lounge room.
Tip 4: Nurture your body
The mind and body are intricately linked. Nurturing your physical health can have a positive impact on your mental health and emotional well-being. You could try gentle exercises like walking, yoga or tai chi to help release endorphins and boost your mood. You could join a class that caters specifically to older people or those with a disability.
If mobility is an issue, there are lots of exercises you can do from a chair like these from the Lung Foundation. With any new exercise routine, it's best to talk to your GP about the best way to get started.
For good emotional well-being, it's also important to eat nutritious meals and get enough sleep.
Tip 5: Improve your home environment
Creating a comfortable and safe living space can be essential for emotional well-being. Have a think about some ways you could make modifications to make it easier for you to live. Some ideas include rearranging your furniture to make everything you need accessible. You could get some help to modify your home like installing ramps or grab rails, so you can get around easier on your own. You could even look into technology to help you connect with others, like specialist devices or a voice activated assistant.
Tip 6: Mindfulness and relaxation
Mindfulness practice such as meditation and deep breathing can help improve emotional well-being. Some studies have found it can increase mood and reduce stress associated with physical health issues like pain, rheumatoid arthritis and other chronic conditions. It allows you to feel present in each moment and feel a sense of acceptance and peace. If you haven't tried mindfulness before, there are plenty of apps and websites that can guide you, such as Smiling Mind.
Tip 7: Stay connected
Cultivating relationships with family, friends, and the community is vital for emotional well-being. Regular social interactions can help ease feelings of loneliness and isolation. Whether it's a heartfelt chat over a cup of tea, joining a book club, or taking part in local events, these connections can light up days and foster a sense of belonging.
If you'd like someone to help you stay connected and live life in the home you love, get in touch with our team. At Five Good Friends, we help people lead engaged and successful lives at home.
Learn more: What is a Member Help plan?