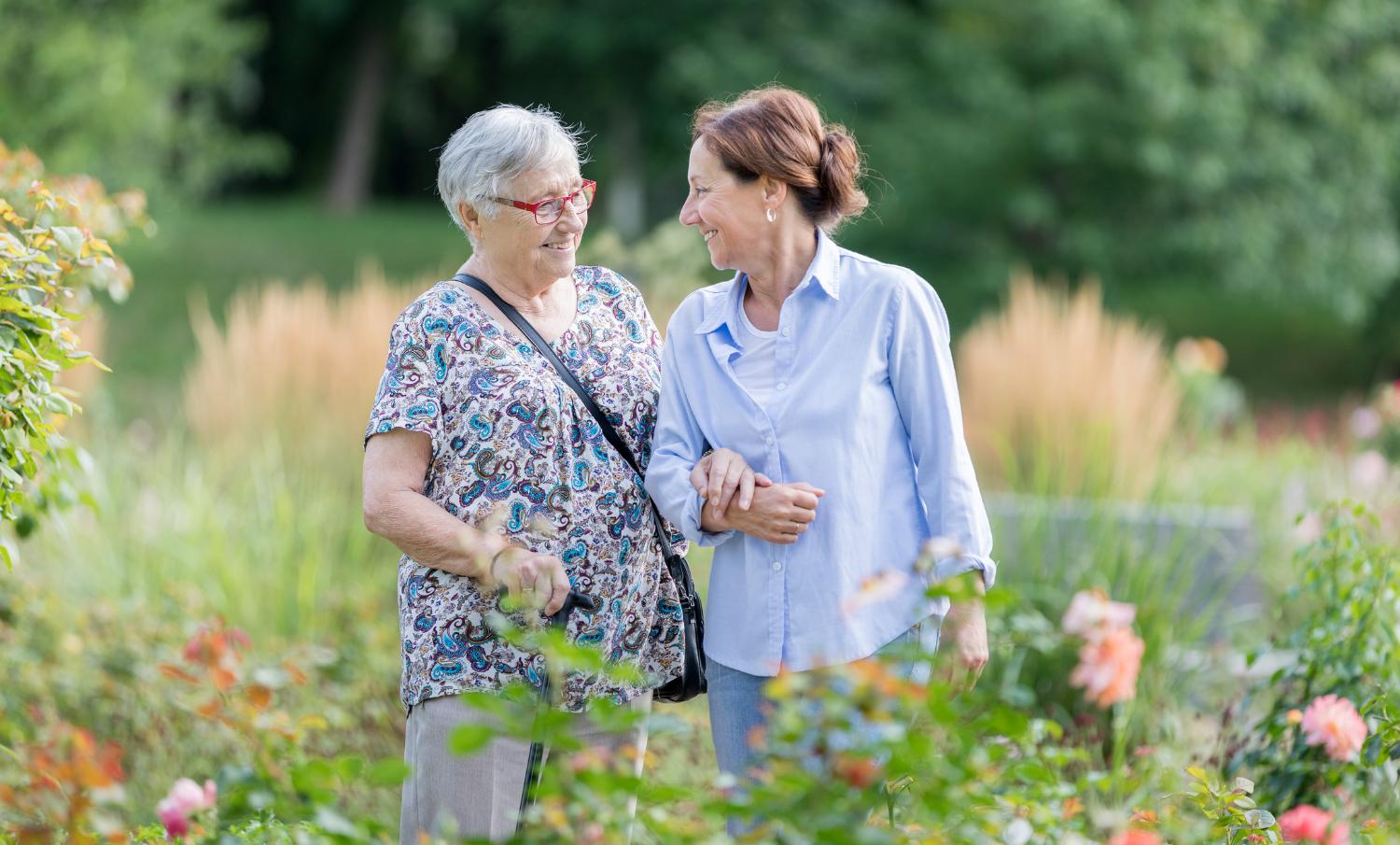 At Five Good Friends, we understand that it is our Helpers that are at the frontline supporting our Members' live vibrant lives in the homes and communities they love.
Our helpers feel honoured to be able to come into our Members home, connecting them to the friends, family and people they love. Five Good Friends helper Genevieve is no different.
"I was working for a hospital based charity, in a large team running events and working with our supporters. During Covid, my role got made redundant."

"As a 50-year-old, single mother of three girls, I knew I needed to find a job. I applied for a helper role with Five Good Friends and was absolutely thrilled when I was invited to come on board."

"While I had not worked as a health worker, I knew my skills could be used. I am organised, love people and, as my mother would say, very capable. I have cared for three children of my own and had 14 nieces and nephews who I am close with. I come from a large family and have parents who are both in their late 70's."

"I completely understand how my parents want to live their lives. They want to feel independent, in control and connected. But sometimes they need a hand to get to the doctor, cook some nutritious meals or just a little help at home. When supporting Members and their families, I always just think about what my parents want, and that is my guide."
Helpers have a broad range of Members they support, and Genevieve says she felt particularly privileged to work with NDIS members.
"NDIS members are very driven by goals and embracing social activity and hobbies. I worked with a great member who lives independently and volunteers at a local radio station two days a week. We discovered we had a mutual love of gardening and many of our outings have been to local parks and nurseries.

'It doesn't feel like a traditional job - I have been able to teach him how to plant up pots gifts for his friends, the art of watering and the perfect mixture for composting. I no time we were trapsing around the local park for leaves to put in his compost bin!"
Genevieve said being a Five Good Friends helper has been life changing.
"I have always loved helping and caring – whether it is my children, family or friends. I just didn't realise it could lead to a new career."

"I get to work with Members that are matched to my skills and interests, I have flexibility, so I can care for my own family, and I get to use my career skills to help and support people."

"I also love the technology – it makes it so easy for my members and family to communicate and guide their support."

"It is such a privilege to be brought into someone's home, with their family and loved ones and help them live their best life."

"I am so glad Five Good Friends recognised that home care needed to be done differently. I know if my parents ever need more help, I will definitely be recommending them to Five Good Friends," she said.