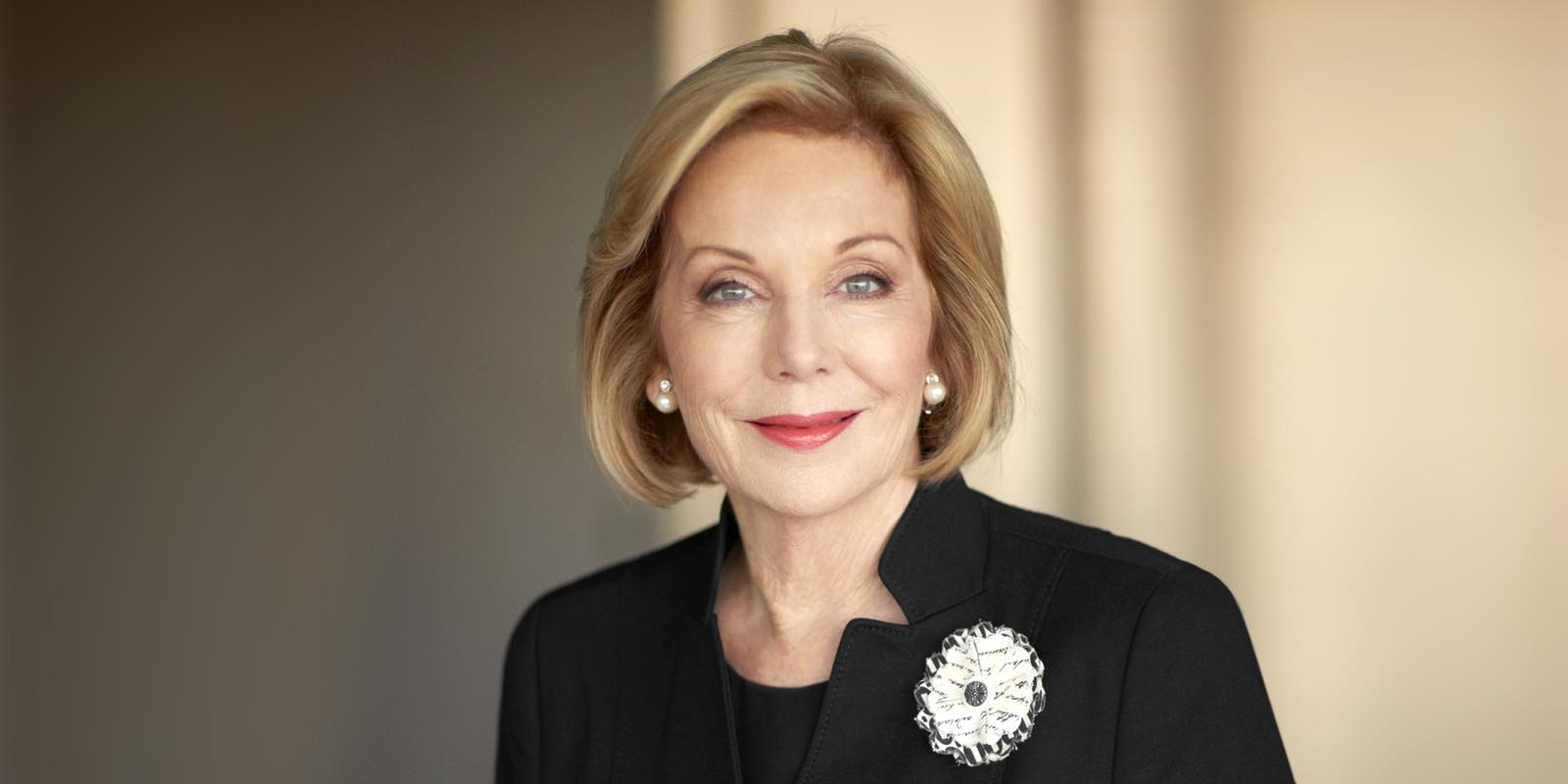 Australia's most well-known businesswomen and community campaigner, Ita Buttrose AC OBE has been a strong friend, supporter and mentor of Five Good Friends from the beginning.
So, we were thrilled to have the chance to talk to her recently as part of the Care Help Ageing and Thriving (CHAT) Speaker series.
CHAT, made possible by our partnership with APIA, brings free and powerful conversations with experts and thought leaders in our community, sharing their wisdom and ideas on how to grow older well.
There were lots of valuable insights from Ita including the importance of having a plan to grow older well.
"We plan everything in our lives, our education, our career, getting married, having children travel, but we don't plan for our older years. So, what happens for a lot people is you arrive at this older age and you don't have a plan. You need a plan, or you don't have a purpose. And the plan gives you purpose, "
Which is exactly why Five Good Friends, in partnership with APIA, has developed The Guide to Living Well.
The key aspects of a growing older plan include thinking about:
Ita strongly advocates looking after our physical health and recently learnt the importance of doing weights for her general health including her balance. She is now a regular at the gym and does two classes of Pilates each week.
Ita talks about the importance of learning to value older Australians and help them live at home for as long as possible – key pillar of our mission at Five Good Friends.
There is a beautiful insight into her own personal experience with her father's journey with dementia. Ita's father wanted to stay at home and refused to go to aged care. So, there was a lot of care support and he received home help - somewhat begrudgingly at times.
"If only Five Good Friends was available then, my life would have been a lot easier. He did want to stay home, and we managed to do that. It is enormous responsibility. There was no one there who could monitor it for him. I did put a safety system around him. But if something like Five Good Friends was around, it could have been a lot easier."
There was also discussion about the Macquarie University study research, (discussed in our blog) that shows for every hour of help you get in the home, your risk of entering aged care decreases by around 6%.
Ita believes growing older is about asking for help and that if you need an extra hand, it is ok to ask for it. "We might have been able to do it before…but If we need a helping hand now, we just have to ask for it."
The conversation also touches on Ita's thoughts on the current Royal Commission into Ageing. The Royal Commission, established in 2018, is looking into the quality and safety of aged care in Australia and we have put in a submission on our thoughts. It is great to hear that Ita is optimistic about the future and her hope the Commission will provide the impetus for a major look at aged care and older people in our community.
"We have got to ensure that all our citizens are valued really well."
We couldn't agree more with Ita. Five Good Friends is driven is to help people live vibrantly in their own homes, connected to their friends and communities, doing what they love.
So, grab yourself a cup of tea, a comfortable chair and head over and listen to Simon and Ita.