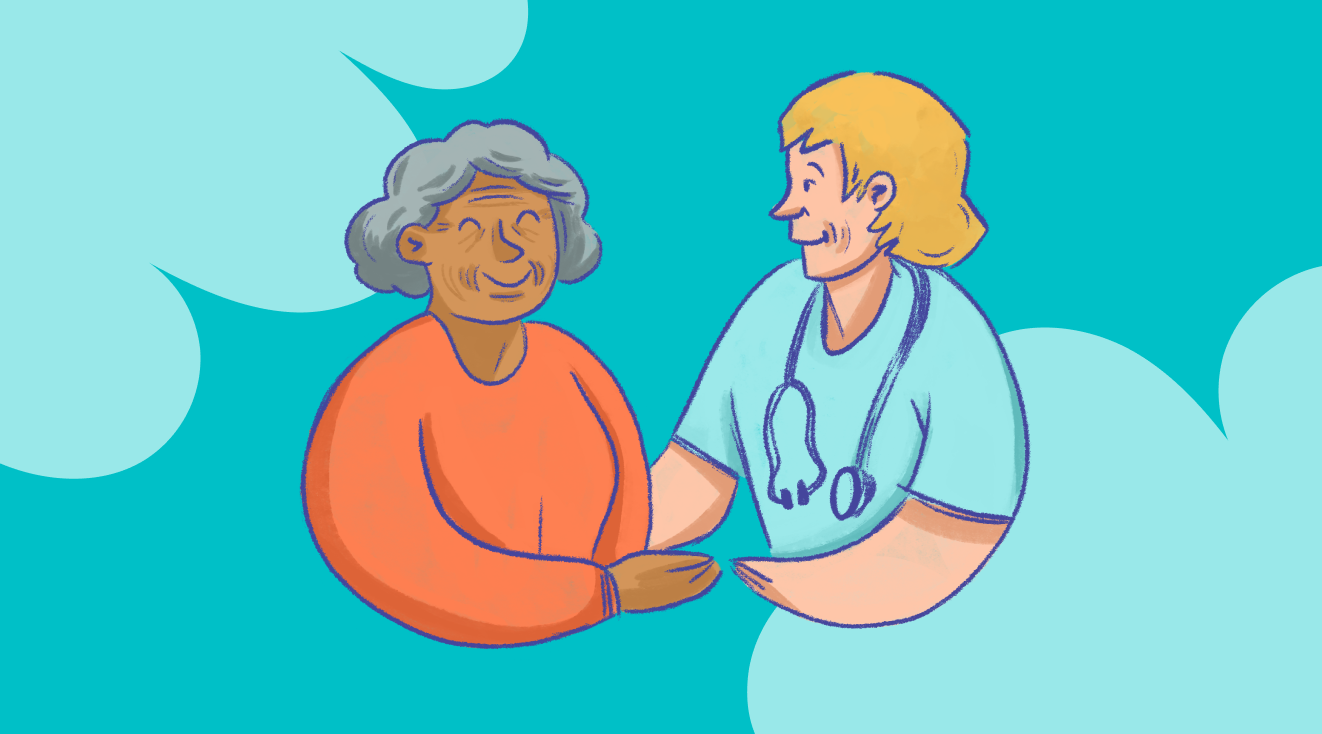 How to grow your knowledge this Women's Health Week
5 ways to celebrate Women's Health Week
Women's Health Week 2023 is celebrated from the 4th to the 8th September, this year. Organised by Jean Hailes, it's Australia's biggest event dedicated to the health of all women.
This year, the theme is Grow Your Knowledge. It's all about supporting women to make informed decisions about their health with information that is easy-to-understand.
To celebrate Women's Health Week, we've got five ways to help grow your knowledge to support your body and live a healthier, happier life.
1. Get your health checks done
Depending on your age, there will be certain women's health checks you need to do regularly to help prevent disease or illness. Some of these include:
Heart health checks, including cholesterol and blood pressure
Breast checks and mammograms
Bowel cancer screening
Diabetes tests
Bone density scans
Cervical screening
Skin cancer checks
Vision, hearing and dental check ups
Immunisation
Some of these checks are recommended regularly like every one to two years. Others can be less frequent depending on your risk. If you're not sure what checks you've had recently, it's important to book an appointment with your GP to make sure you're up to date with all your screenings.
2. Attend a Women's Health Week event
There are plenty of in-person and online Women's Health Week events being held this week. Some are hosted by Jean Hailes and others are being hosted by a network of partners such as MS Australia and Continence Foundation of Australia.
Visit the Jean Hailes website or google Women's Health Events to view a list of events in your area. Some examples include the 'Secrets of Women's Health Ageing through life stages' talk in Melbourne, VIC, a Women's Health morning tea in Grafton, NSW and a Women's Wellness Expo in Geraldton, WA.
3. Get moving
Some of the women's health events are classes to help you get more active. There are lots of free yoga classes available, and gyms like Curves are offering free classes for you to try out.
We all know how good physical activity is for our mental and physical health. You don't have to just try out a new activity during Women's Health Week. Why don't you check out your local council to see what activities are available? Some offer subsidised or even free activities so you can try out something new.
4. Listen to a podcast
Are you into the podcast craze? Podcasts are like radio shows you can listen to whenever you want. Instead of tuning into a frequency, you use a computer or special app on your phone to listen to whatever show you fancy.
There are lots of interesting women's health podcasts that have been released over the years. Some include:
Once you start one podcast, you'll find plenty of others you'll be interested in.
5. Cook some new recipes
Eating nutritious food is a vital component to nourish our minds and bodies. This Women's Health Week, why not find a new recipe to try? You could even invite a friend over to share your meal with.
It's important we eat a wide variety of nutritious foods, including fruit, vegetables, legumes/beans, whole grains, lean meats and poultry, fish, eggs, nuts and seeds. As we age, it's also particularly important we get enough dairy products such as milk, yoghurt and cheese. That can help keep our bones strong and healthy.
Here are some recipes you could try:
How are you going to celebrate Women's Health Week?
If you'd like some help to get out and about for women's health events, get in touch with our team. At Five Good Friends, we help people lead engaged and successful lives at home.
Learn more: The importance of social connections for seniors