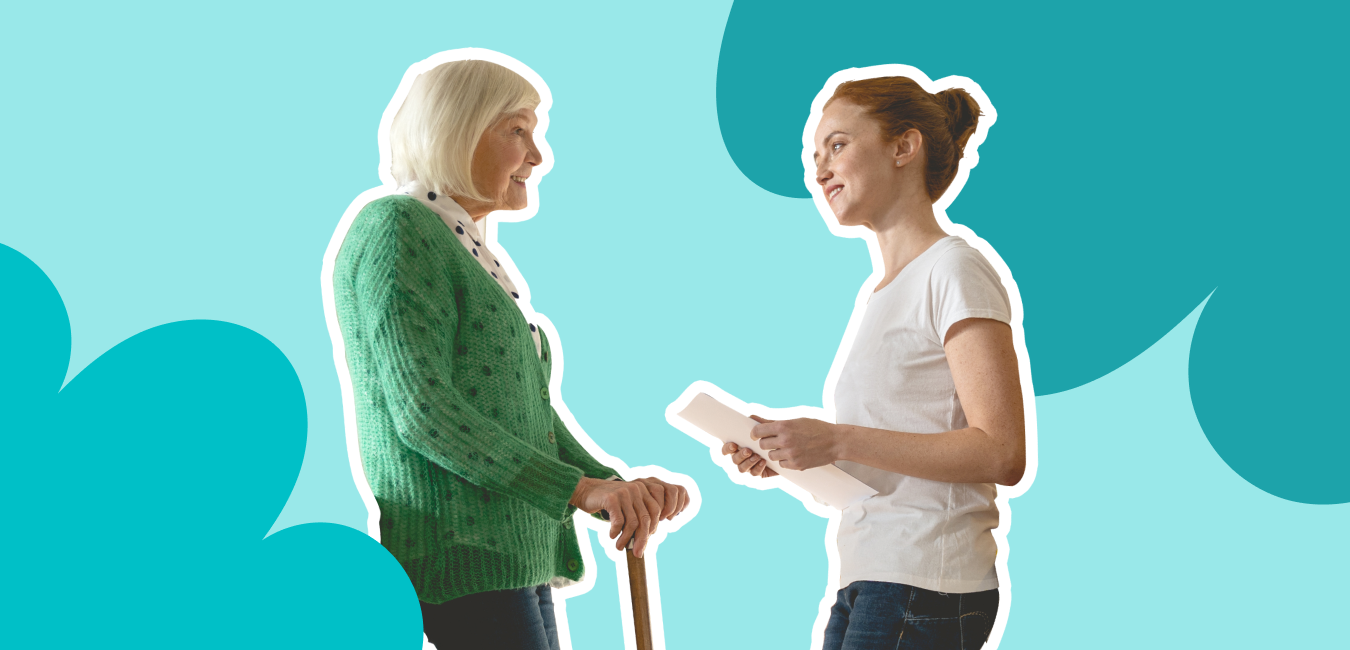 What you need to know about ageing in place
How to get the care you need as you grow older
Most people would prefer to live in their own home for as long as possible. Not only is it comfortable, but you have networks set up, family or friends close by, and it's where you can maintain a sense of control over your living situation. This is called ageing in place.
What does ageing in place mean to you, and how can you plan for your future needs now?
What you need to consider to help you age in place
Ageing in place means living in your own home as you get older, even when you're impacted by increasing disability and illness. Ageing in place is about having the support to still live in your home and maintain a level of independence.
However, it's important to think about how you're going to maintain your independence as you get older. What do you want to do on your own?
Are you the type of person who wants to drive for as long as possible, or would you be ok to get some help with transportation? Will you want to do your own shopping or cooking or is that something you'd like to get help with?
We all know prevention is better than a cure. Have a think about some things in your house which could impede you as you get older. Could you install guard rails to help you in the bathroom? Are there any trip hazards throughout the house? Should you do some decluttering?
By planning now for your future needs, you'll remain independent in your own home for longer.
Why is it important to get help to age in place?
Getting help at home isn't just about making your life easier (although it does that). It can also help prevent you from entering residential care.
A study from researchers at Macquarie University found that every hour of help at home received per week is associated with a 6% lower risk of entry into residential care. The more hours of care services a person received, the lower the risk of residential care entry.
What ageing in place care options are available?
If you think you'll need help in the future, there are a few care options available.
There are two government funded care options – Commonwealth Home Support Program and Home Care Packages. There is also private funded care and immediate or emergency help.
Commonwealth Home Support Program (CHSP)
The first is the Commonwealth Home Support Program. This is the entry level tier of the aged care system, and support is limited to a few hours per week. It isn't means or income tested, but you'll need to make a small contribution towards your services.
The support provided by the Commonwealth Home Support Program and Home Care Packages is fairly similar. They both can help you with everyday tasks and provide you with support to help you live at home.
The fundamental difference is how much support you need and how long you need it for. If you think you only need one or two services a week, then the CHSP might be a better option for you.
2. Home Care Packages (HCP)
Home Care Packages (HCP) are the second tier of support in the aged care system. They're designed to provide a coordinated package of services to help you live in your home for longer.
There are four levels of support, ranging from basic to high care needs. Your first step is to find out if you're eligible with My Aged Care. You will need to have an assessment with The Aged Care Assessment Team (ACAT) or Aged Care Assessment Service (ACAS) in Victoria. After your assessment, you will receive a letter advising you whether they have approved you for care and at what level. The fees you need to pay will depend on the provider, the package level and whether you self-manage or care manage your package.
Home Care Packages are flexible. Once you've received your assessment and chosen a provider like Five Good Friends, we will help you work out what you need to be safe and independent in your home and remain connected with your community.
There are many ways you can use your funding to help you stay connected and independent. For example, you might need some help with bathing or perhaps a cleaner to come around once a week. You might need someone to take you out to do some shopping or help you attend a community event.
There is a waiting list for accessing HCP so you can use CHSP funding while you wait.
3. Private care
You don't need Government funding to access ageing in place care. You might want private funded home care if you:
aren't eligible for Government funded home care package, or
are eligible for a Government funded home care package but are waiting for funded services to become available.
Private funded home care services aren't regulated or subsidised by the Australian Government and you have to self-fund the cost of services for all your care needs. Many Government funded home care providers, such as Five Good Friends, also offer privately funded services.
4. Immediate or emergency help
If you can't wait for help, there are some options including.
Transition care (such as after leaving hospital), call My Aged Care 1800 200 422.
Emergency respite care (such as if your primary carer gets sick), call Carer Gateway on 1800 422 737.
Or you can access privately funded home care.
If you'd like to know more about how to get some help at home, please contact our friendly team at Five Good Friends. We can chat through your options and provide ageing in place support.
Learn more: What's the difference between CHSP and Home Care Package?